Claim your complimentary eBook for free today, before the offer expires!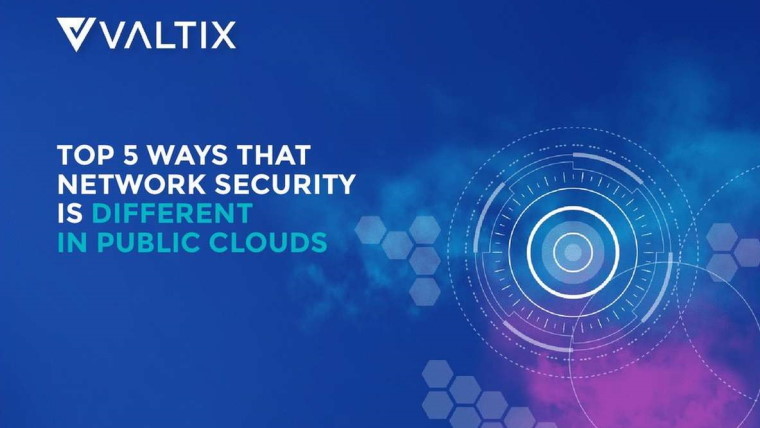 Migrating to Cloud? Understand 5 Major Differences Between Traditional Network Security vs Public Cloud Network Security.
Implementing Network Security in a Multi-Cloud Environment Is a Big Change. Most enterprises are trying to adapt network security for their apps in multiple public clouds.
While remaining a critical domain for security, there are major differences between network security on-premises and in public clouds - across architecture, infrastructure, and operations. We cover the top 5 differences discovered in customer conversations, what they mean, and provide recommendations on how to adapt. For most, after a period of adaptation, network security will be better, faster, and cheaper - but getting there will require some work. Valtix can help accelerate that work and get organizations there sooner. Learn how:
Network security in the cloud is more relevant than ever.
Scope, scale, and speed of cloud is different.
Posture management as a cloud security strategy is insufficient.
Download the free eBook today!
How to get it
Please ensure you read the terms and conditions to claim this offer. Complete and verifiable information is required in order to receive this free offer. If you have previously made use of these free offers, you will not need to re-register. While supplies last!
Free eBook: Top 5 Ways that Network Security is Different in Public Clouds
---
Not for you?
That's OK, there are other free eBooks on offer you can check out here.
Disable Sponsored posts · Neowin Deals · Free eBooks · Neowin Store
Disclosure: A valid email address is required to fulfill your request. Complete and verifiable information is required in order to receive this offer. By submitting a request, your information is subject to TradePub.com's Privacy Policy.