A couple of weeks ago, Sprint began the rollout of its Android 6.0 Marshmallow update for the Galaxy Note 5 and Galaxy S6 edge+. Now, the carrier is pushing out the update to the older Galaxy S5, which originally shipped with Android 4.4 KitKat, and was later upgraded to Android 5.0 Lollipop.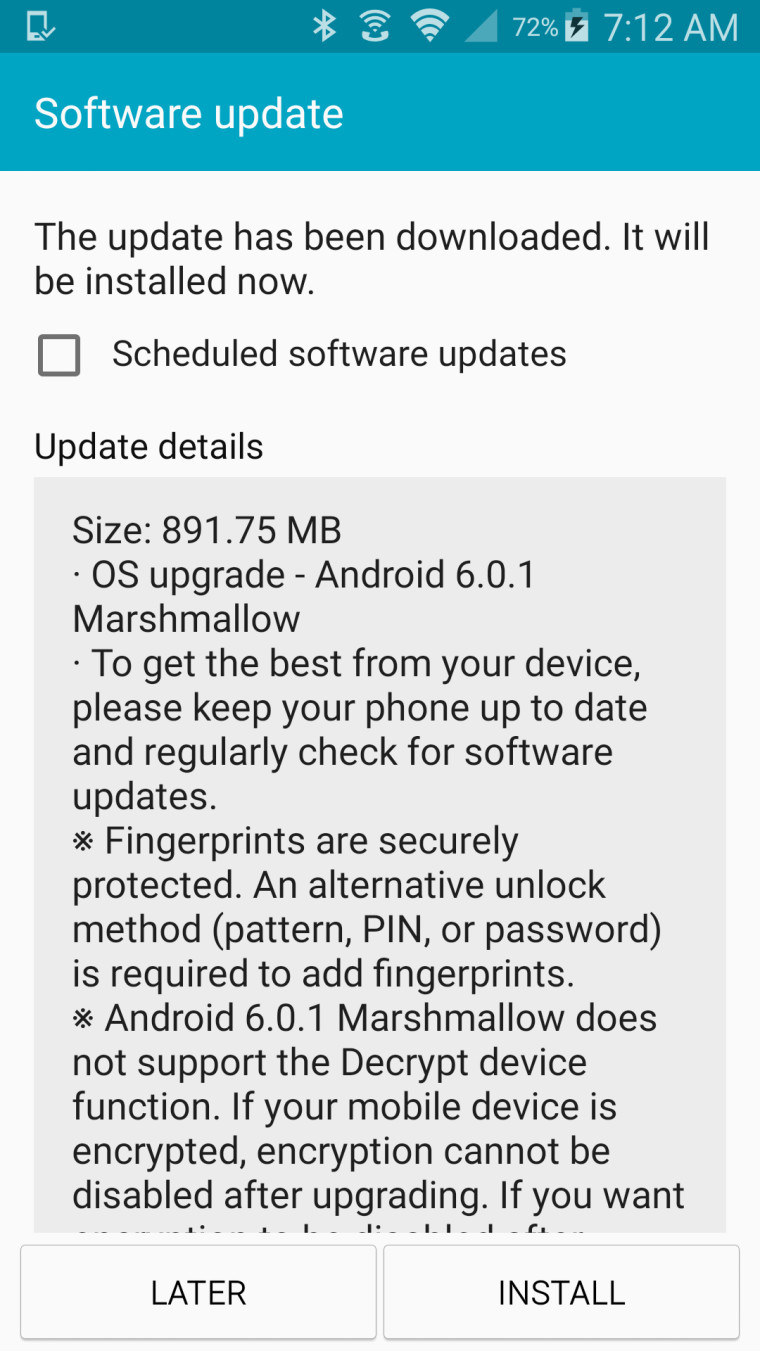 The latest update is based on the newest general release of the OS, Android 6.0.1 Marshmallow. Weighing in at just under 892MB, it bumps the software version up to G900PVPU3CPCA.
Along with all the regular improvements offered by Google's Marshmallow update, Samsung has made its own additions, including its love-it-or-hate-it TouchWiz interface. According to the release notes, the update heading to the S5 also includes the latest security updates from Google and Samsung, along with unspecified bug fixes.
While the rollout is already underway, though, it won't be completed until May 19 - so if you're looking forward to a taste of that Marshmallow goodness on your Sprint Galaxy S5, you may have to wait a few more weeks for it to actually arrive.
Source: Android Police