After a couple weeks of teasing a new handset, newcomer Black Shark Technologies, backed by Xiaomi, makes its debut. As you can probably tell from the images, the smartphone looks quite different from its competitors and also has an add-on accessory aimed towards gamers.
The handset has a 5.99-inch 18:9 IPS FHD+ LCD display, Qualcomm Snapdragon 845 processor, and can be purchased with either 6GB or 8GB RAM. The 6GB model will come with 64GB of internal storage, and the 8GB RAM model will come with 128GB of internal storage. The smartphone will also have a special internal cooling apparatus, along with a 4,000mAh battery.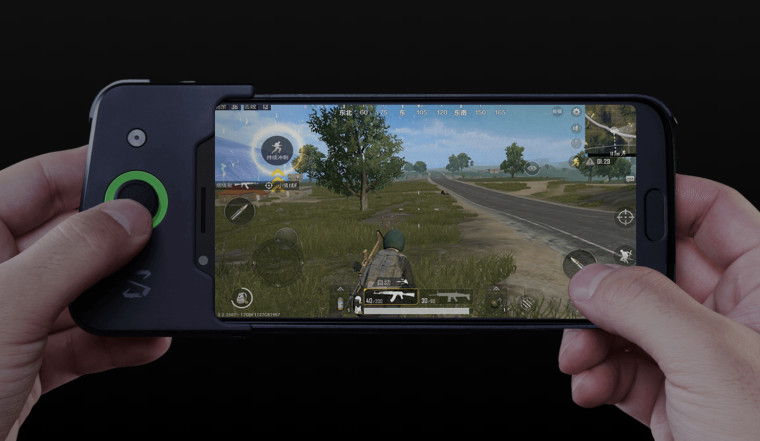 The handset wouldn't be complete without its Gamepad hardware attachment, giving users access to two shoulder buttons, a physical thumbstick, and more. The Gamepad has its own 340mAh battery. The Black Shark phone will have stereo speakers and a dual camera system on the rear that utilizes a 12 MP with an aperture of f/1.75 and also a 20 MP with a f/1.75 aperture. The front-facing camera comes in at 20MP and has an aperture of f/2.2.
As you can probably guess, this is not available to the global market as of now, but if you are located in China, you can pre-order the unit from JD.com. As for pricing, the phone comes in at ¥2,999 ($477) for the 6GB RAM model, and ¥3,499 ($556) for the 8GB RAM model.
Source: Black Shark Technologies via GSMArena