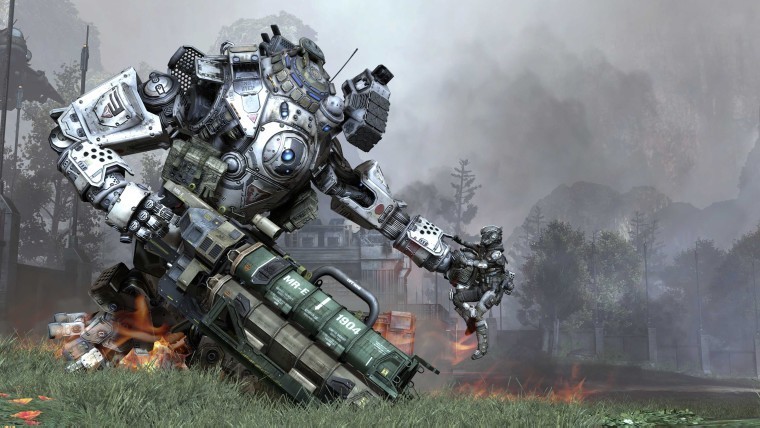 It's not been a good week for fans of the extended Titanfall-Apex Legends game universe. Earlier this week, publisher Electronic Arts announced that Apex Legends Mobile, the smartphone and tablet version of the hit free-to-play battle royale game, is going to shut down on May 1, less than a year after it launched. Today, Bloomberg reports, via unnamed sources, that a previously unannounced single-player game set in the same universe was quietly canceled.
The report claims that Respawn Entertainment had a 50-person team working on the game before EA decided to shut down its development. The game would have been set in the same universe as Apex Legends and Respawn's earlier games, Titanfall and Titanfall 2, both of which were first-person shooter games with human and mech-based action. Indeed, the report says the canceled game had the code name Titanfall Legends, which would suggest that it was similar to Titanfall 1 and 2. The report did not have any more info on the canceled game.
EA will reportedly try to find jobs for the team members affected by the cancelation, but some might be laid off completely. In addition to continuing support for Apex Legends, Respawn is putting the finishing touches on the single-player third-person action game Star Wars Jedi: Survivor. It's currently scheduled to launch on April 28 for the PC, Xbox Series X|S, and PlayStation 5 platforms.