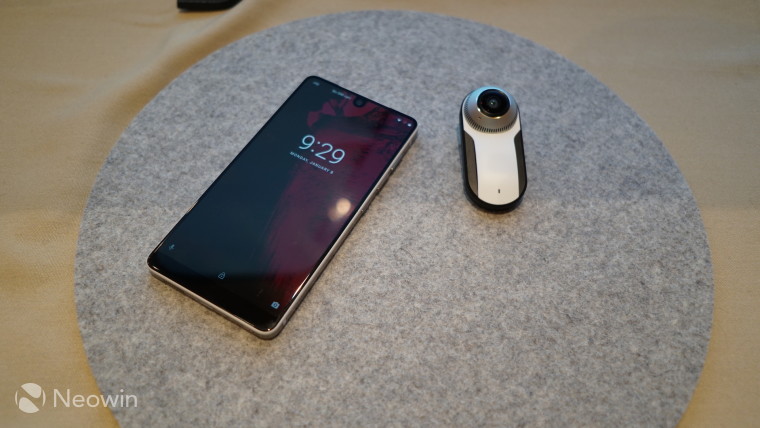 It was only a couple of days ago that we reported about the Essential PH-1 coming in at its lowest price yet on Amazon. It can still be picked up for just $399.99 on its own. But now we have a deal where you can get the PH-1 and Essential Products 360 (4K) Camera in a bundle for just $466.96. The camera by itself normally sells for $199.99, but is also discounted to $66.97 right now.
The Essential PH-1 made its debut early last year and after some delays, finally found its way to customers during the summer. While things got off to a rocky start, Essential has done a pretty good job of keeping things level by giving its customers up to date information through Reddit AMAs and also publishing timely software updates and fixes. The smartphone was recently updated to Android 8.1 Oreo.
Amazon currently has the Black Moon and Pure White colors on sale for the $466.96 bundle price, the Halo Gray bundle option is slightly more expensive at $504.98. If you're looking for the Ocean Depths, Stellar Gray, and Copper Black models, you'll have to head to the Essential website and pay the full retail price (for just the phone) of $599.99.
Through the link below, you can opt for just the phone by itself at $399.99, with the addition of the 4K pill camera for $466.96 or with Essential HD earphones at $496.95. It's unclear how long the discount will last for.
Source: Amazon (referral link)