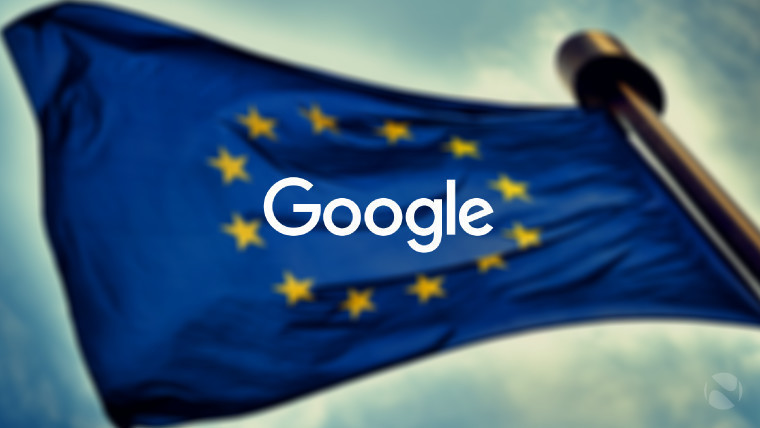 Google can't seem to catch a break with the EU, it seems. After being fired €2.42 billion in 2017 and €4.34 billion last year, the company is on the receiving end of yet another penalty from the European Commission, this time worth €1.49 billion.
The new fine relates to the company's practices dealing with its AdSense network, which the EU alleges were abusive and anti-competitive. It did so by forcing third-party sites using its AdSense network to implement search on their sites to adhere to exclusivity contracts, thereby preventing competitors like Microsoft or Yahoo from being able to place their search adverts on those sites. This started happening in 2006.
The company then implemented so-called 'relaxed exclusivity' starting in 2009, as it now allowed the third-party sites to host search adverts from its rivals, but forced them to place Google's own adverts in the most prominent parts of the page. It also demanded that sites seek written approval from Google before making any changes to how competitors' ads were displayed, thus granting it a great deal of power over its rivals' products in order to ensure that its own adverts remained the most lucrative.
The Mountain View giant was able to pull this off given its massive foothold in the online advertising space, with the European Commission pointing out that Google accounted for more than 70% of the market in the EU, and even held a staggering 90% of the market for general search in some countries.
The European Commissioner for Competition, Margrethe Vestager, said on the matter:
"@Google is fined €1,49bn for illegal practices in search advertising brokering to cement its dominant market position. They shouldn't do that - it denied consumers choice, innovative products and fair prices."
Google has since stopped pursuing these direct and indirect forms of exclusivity via its AdSense network after the EU raised objections back in 2016. The Commission did point out, however, that Google could still be liable to any civil suits the victims of its anti-competitive practices may bring to courts in EU member states.