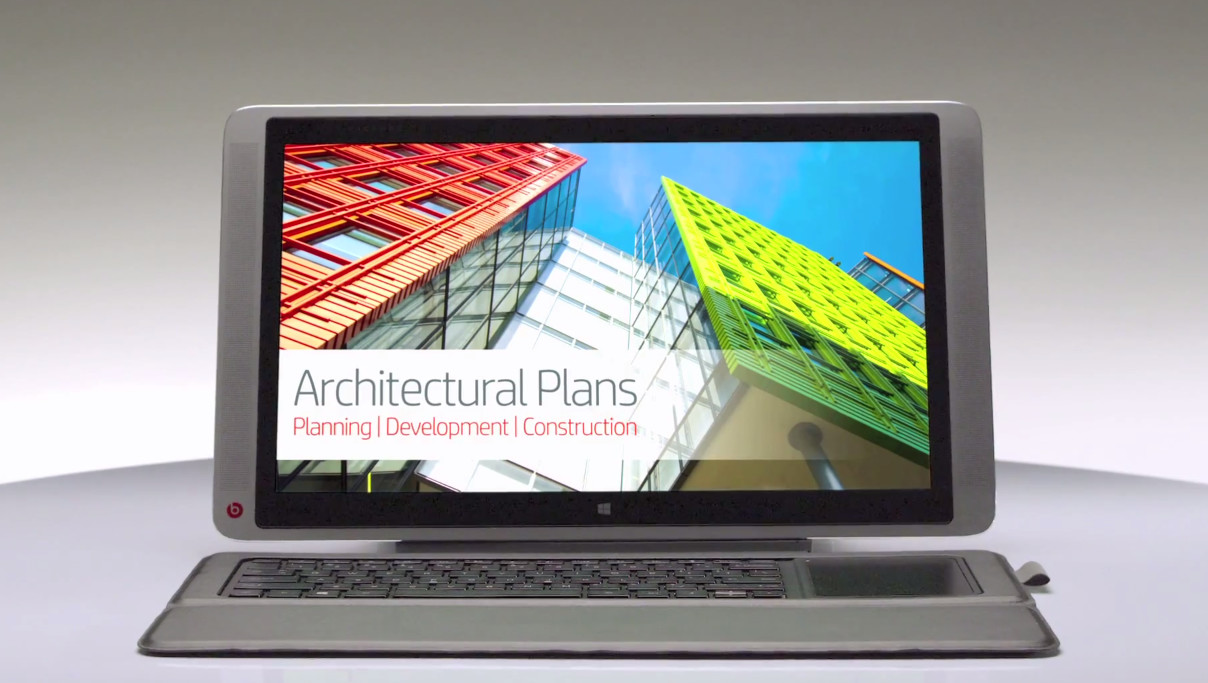 HP has announced the ENVY x2 and it looks a lot like a Surface Pro 3 but it does have a larger display. Everything from the kickstand to the cover mimics that of the Surface Pro 3, although the 15.6in display is quite a bit larger than what Microsoft has put in its device.
The specs, however, do show the differences between the two devices. The x2 price starts at $749 and that includes the keyboard that you see in the image. However, there are some big differences, too.
For starters, the $749 model comes with a 500 GB hard drive that runs at 5400 RPM and includes 16 GB of Flash storage. A tablet with a traditional platter hard drive, never mind the 5400 RPM speed, is a very odd inclusion considering that this device is ultra portable and traditional hard drives do not deal well with bumps and drops. With the 15.6in model, there is no option to buy an SSD drive.
There is also a $799 model that has a 13in screen and comes with a proper SSD inside and both models use the same Intel Core M-5Y10 or 5Y70 processors, 4 or 8 GB RAM options and Intel HD graphics. The 15.6in ENVY x2 is .58 inches thick and the 13in x2 is .54 inches thick, so these tablets are not the thinnest devices on the block but are priced well. Both devices have screens with 1080P resolution too.
HP is calling both the 13 and 15.6in devices the ENVY x2 and it's quite clear that you can see the resemblance to the Pro 3. This may mean that the company is feeling pressure from the Pro 3 and that they want a competing device to market against Microsoft's flagship tablet. And, based on the price, it looks like they are taking the value proposition road as both models undercut the Pro 3 and come with the keyboard cover.
We will be curious to see if this device catches on with consumers and how it holds up against the Pro 3. Options are never a bad thing and it's good to see HP pushing back against Microsoft's own line of tablets.
Source: HP