The HTC One, the company's new Android flagship, may well be headed for the top of the world, but it has a long way to go before it gets there. As we first heard last week, HTC has been forced to delay the rollout of the new handset, and it has now emerged that the company is struggling to get hold of components needed for the device from its suppliers.
The Wall Street Journal reports that many of HTC's distribution partners - including retailers such as Best Buy, and carriers such as Vodafone Group - have been notified that they'll have to wait longer than expected to take delivery of stocks of the device. This isn't just the stuff of rumor either; company executives have acknowledged the delay, blaming it on problems acquiring components such as camera parts and metal casings used in the handset's construction.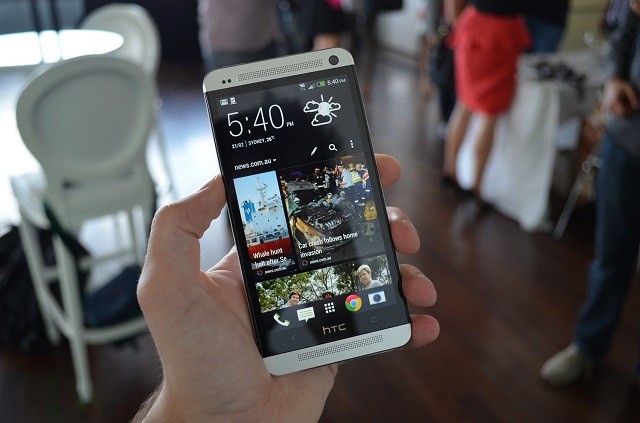 One unnamed HTC executive told the WSJ that the company's suppliers have reacted negatively to the way that it "changed its order forecasts drastically and frequently, following last year's unexpected slump in shipments". Far more damning is the executive's assessment that "HTC has had difficulty in securing adequate camera components as it is no longer a tier-one customer".
The delay is an unwelcome development for HTC, which has been struggling to hold on to market share in the face of increased competition from fellow Android manufacturer Samsung, as well as the continuing popularity of Apple's iPhone range. While critical reception for the HTC One has been broadly positive, the company needs to get devices into the hands of customers, as it aims to prevent a further fall in profits.
HTC's chief marketing officer, Benjamin Ho, said in a statement that company is "working tirelessly with all of our channel partners to ensure that we can fulfil as many orders as possible. We will start fulfilling pre-orders by the end of March in certain markets, and will roll out to more markets as we approach April."
HTC's chief executive officer, Peter Chou, has reportedly staked his reputation on the success of the HTC One, promising senior executives that he will step down from his role if the new handset doesn't succeed. If things don't turn around soon, Mr Chou may need to start updating his résumé. 
Source: The Wall Street Journal