HTC sent out invitations today to a press event in March, just ahead of the Mobile World Congress trade expo in Barcelona. Scheduled for March 1, the day before MWC kicks off, the event is cryptically titled 'Utopia in Progress', but the company has offered no other indications of what to expect.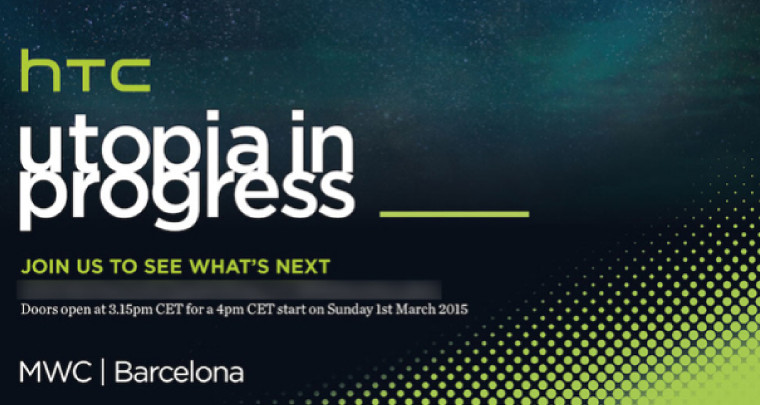 However, a pretty safe bet would be HTC's new flagship, which is expected to be called the 'One M9'. Known also by its development codename as 'Hima', it is expected to be offered in two different sizes - a 'standard' model and a larger phablet - and with either Android or Windows on board.
Recent leaks have suggested that the One M9 will be an absolute beast, with specs rumored to include a Snapdragon 810 processor, 3GB of RAM and 20.7MP rear camera.
Last week, HTC unveiled its new low-end Desire 320, and the mid-range Desire 826, so it doesn't seem like a great leap to imagine that the company will announce a new version of its flagship soon. The timing lines up nicely too - the HTC One M8 was announced in March last year, and it makes sense that its replacement would be unveiled a year later.
Even so, HTC may have something else in store for its event. The company said that its 2015 roadmap would be its "best ever", but also promised "some big surprises" along the way.
Source: BGR