Microsoft finally began rolling out its Lumia Denim update to a handful of phones before Christmas, but earlier today, it expanded its rollout further, and posted details of Denim's current availability for devices around the world.
"Lumia Denim" is how Microsoft refers to the latest set of updates for its handsets, and it follows the previous 'Amber', 'Black' and 'Cyan' firmware updates that were released by Nokia for its Lumia devices. These firmware updates were made available alongside new releases of the Windows Phone OS too, and it had been expected that Denim would include not just the latest OS version, Windows Phone 8.1 Update, but also new Microsoft firmware for its devices.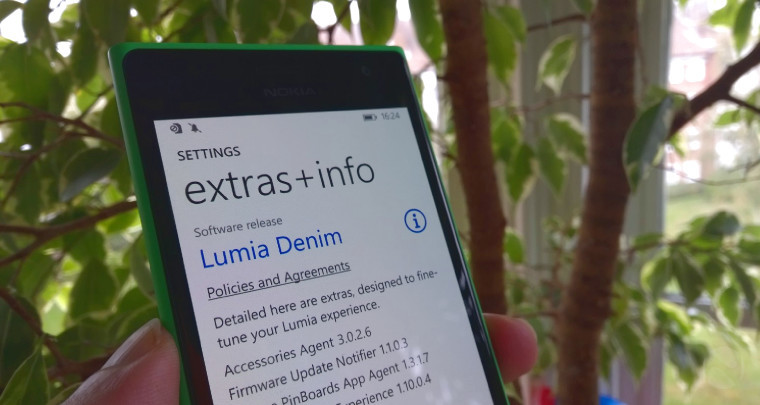 However, while that will be true for some devices, it won't be the case for all of them. On an FAQ page on its site, Microsoft explains:
Lumia Denim is the marketing name for latest Lumia software update, which is a combination of firmware, OS (operating system) and Lumia exclusive applications. Exact contents coming with Lumia Denim vary depending on the device model, and some devices are not requiring new firmware for the new features to be enabled, so firmware can in some cases remain unchanged.
In fact, the new firmware improvements that Denim brings will only be coming to its flagship Windows Phones: the Lumia 830, 930/Icon and 1520. Other devices will still get a 'Denim' update, but it will only include Windows Phone 8.1.1, with no new firmware. Unfortunately, the Denim firmware changes include improvements that many devices in Microsoft's range do not support.
Next week, Microsoft will reveal its new mobile OS, based on Windows 10, with a public preview expected to be released shortly afterwards. We'll be there to bring you all the big announcements, so stay tuned to Neowin for more.
Source: Microsoft via Windows Central