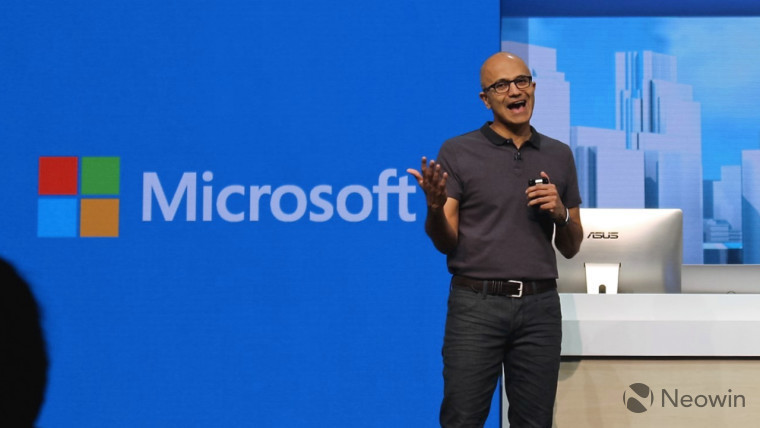 Microsoft today published its financial results from the second quarter of its 2018 fiscal year, or the fourth quarter of the 2017 calendar year.
The firm reported $28.9 billion in revenue (GAAP and non-GAAP), a 12% increase over the same quarter last year. Net income was $7.5 billion non-GAAP, or a $6.3 billion loss GAAP, for a non-GAAP increase of 20% and a GAAP decrease of 201%. That works out to a non-GAAP earnings per share of $0.96.
You might recall that Microsoft closed its deal to acquire LinkedIn on December 8, 2016, so LinkedIn saw solid growth (being that it wasn't a full quarter last year), bringing in $1.3 billion. It operated at a total loss of $265 million, but income was $111 million excluding amortization and intangible assets.
Also in the "Productivity and Business Processes" department, Office saw strong growth. Office commercial products and cloud services grew 10% (10% in constant currency), while Office 365 commercial seat growth was 30%. Office 365 commercial revenue is up 41% (41% in constant currency), while Office commercial products declined by 16%.
Office 365 consumer also grew to 29.2 million subscribers, from 28 million in the previous quarter. Office consumer products and cloud services grew by 12% (11% CC).
Dynamics also saw strong growth, with products and cloud services up 10% (9% CC), and Dynamics 365 up 67% (68% CC).
Intelligent Cloud once again did great, seeing 18% growth (18% CC) in server products and cloud services. Enterprise Services grew by 5% (3% CC). This includes a 98% growth (98% CC) in Azure revenue, with Azure premium services growing by triple digits for the 14th quarter in a row. Server products also grew by 4% (3% CC).
Everything else falls under the "More Personal Computing" department, and that's what includes Windows, Surface, Xbox, search, and more. Total More Personal Computing revenue grew by 2% (2% CC), with Surface being mainly stagnant at 1% growth (no change in CC), despite the Surface Book 2 being released halfway through the quarter.
Windows OEM revenue grew by 4% (4% CC) though, which is completely driven by Pro revenue increasing by 11% (11% CC). Non-Pro revenue declined by 5% (5% CC), and Windows commercial products and cloud services declined by 4% (5% CC).
Gaming revenue grew by 8% (8% CC), which includes an impressive 14% growth (13% CC) in Xbox hardware, which is attributed to the Xbox One X launch in November. Xbox software and services also grew, but by 4% (4% CC). Monthly active Xbox Live users grew 7% to a total of 59 million, although that includes Xbox, Windows 10, and mobile platforms like iOS and Android.
And to end things on a down-note, phone revenue is still listed as immaterial, with a decline from this quarter last year of $204 million.