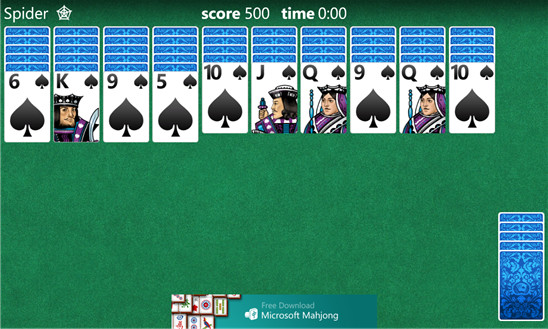 In 2012, Microsoft released Windows 8 versions of Solitaire, Mahjong and Minesweeper. The three classic casual games got a Modern UI makeover, along with features like Xbox Live achievements and leaderboards. Today, all of those games now have free Windows Phone versions to download from the operating system's store.
Microsoft's blog post states that the new ports of these games not only mirror most of the features of their Windows 8 counterparts, but "... you can play, pause and resume these games across Windows Phones and Windows 8 PCs and tablets."  That should be a very welcome addition for owners of, for example, a Surface device and a Lumia 1020 smartphone.
By the way, another version of MineSweeper has been available for Windows Phone owners for a year, but this new release is an all new addition that's compatible with the Windows 8 port.
Speaking of casual games, Canadian Windows 8.1 and RT owners can download yet another new casual game from Microsoft. It's called Microsoft Bingo and offers some new twists on the long running board game. For some reason, the game is not available to download in any other parts of the world, but we will post an update when it is released to a wider audience.
Source: Microsoft | Image via Microsoft