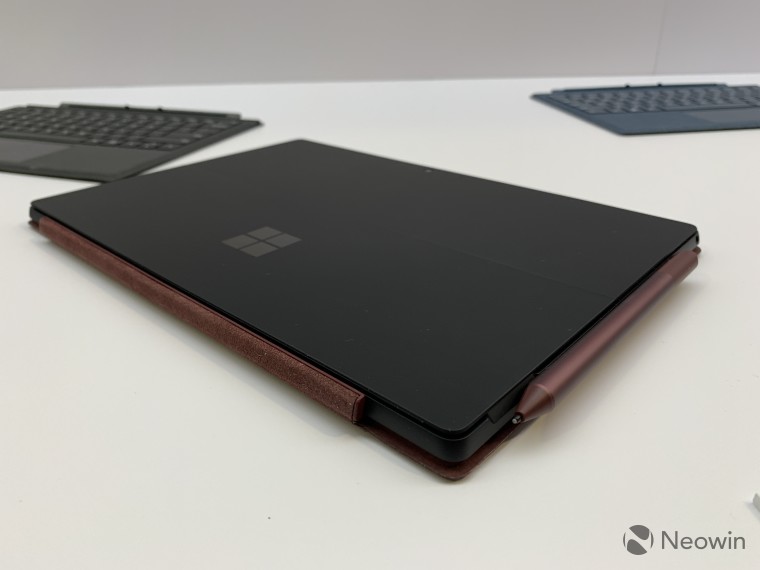 Microsoft is making some changes to its Surface for Business portfolio today. For the first time, businesses will be able to purchase a Surface Pro 6 or Surface Laptop 2 that's configured with an Intel Core i5, 16GB RAM, and 256GB of storage. Previously, you could only get a Core i5 processor configured with 8GB RAM.
The new configurations will be available in the United States and Canada this month. Currently, there aren't any plans to bring them to other markets, but Microsoft says it will "evaluate opportunities to expand this configuration more broadly in the future."
The new configuration of the Surface Pro 6 for Business is already available, only in the Platinum color, and it costs $1,499. The Surface Laptop 2 is not live yet. It's also worth noting that the Surface Book 2 Core i5 model is only available with 8GB RAM now, and while that's rumored to be refreshed with an eighth-gen Core i5, there haven't been any announcements around it.
It's unclear if these new configurations will make their way to the consumer channels, and we've reached out to Microsoft for clarification. The good news is that if you really want one, you can still buy the commercial variant from Microsoft.com.
Microsoft also announced that it's bringing the commercial SKUs of the Pro 6 and Laptop 2 to 11 more European markets, including Bulgaria, Croatia, Czech Republic, Estonia, Greece, Hungary, Latvia, Lithuania, Romania, Slovenia and Slovakia. They'll be available in those markets on May 1.