Netflix has always gone about being feisty as far as its ambitions go. In 2013, Netflix's Reed Hastings – who was then, and still is, the CEO – told GQ that "the goal is to become HBO faster than HBO can become us." A lot has changed in these seven years; the rights to stream Disney content that once cost Netflix a mere $25 million are now out of its reach. There's more competition than ever before, and while Netflix continues to lead, some of its competitors have the ability to burn more money faster.
In its report for the Q4 2018 results, Netflix revealed quite a few interesting numbers – some, for the first time. Netflix says it has 139 million subscribers worldwide. It has announced its subscriber count before, but the company has refrained from publishing viewership numbers for its shows and movies, until now.
Bird Box, a Netflix-original thriller starring Sandra Bullock, has been watched by 80 million households since it began streaming. Elite, the Spanish-language original, has been viewed by 20 million households.
A viewing household is defined by Netflix as an account in which at least one profile member has watched at least 70 percent of a movie or at least 70 percent of a single episode of a show.
You, which originally aired on Lifetime in September only to be ignored, is delivering promising numbers on Netflix with the company estimating a viewership of 40 million households in its first four weeks. Sex Education, another Netflix original that began streaming just last week targeting a similar audience, has the same estimate.
Netflix is putting a big focus on its ability to make shows – and by extension, the cast of those shows – go global. In its report, the company notes how the cast of Elite witnessed skyrocketing popularity on their social media profiles following the show's streaming release. Bodyguard, which originally aired on BBC One in the UK but was jointly produced by ITV and Netflix, was watched by 23 million households worldwide in its first four weeks. It's worth noting that Netflix only streamed that show outside of the UK and Ireland, meaning that that figure doesn't include those countries. The Protector, the company's first Turkish original, and Baby, the company's second original from Italy, have a viewership figure of 10 million households each.
While it is good to see Netflix release these numbers and estimates, the company has opted to not reveal some of its other figures. Netflix says it has 139 million subscribers worldwide, but – for the first time – it doesn't break them down by region.
In the U.S., though, Netflix estimates that it's taking up 10% of TV screen time. To get that number, Netflix estimates that television screens in the U.S. are on for about a billion hours daily – this includes TVs at bars, hotels, etc. as well as 120 million homes across the country, where it estimates each home has two TVs that stay on for four hours a day. Netflix says it streams, on average, a 100 million hours a day to TV screens, thus the 10% figure.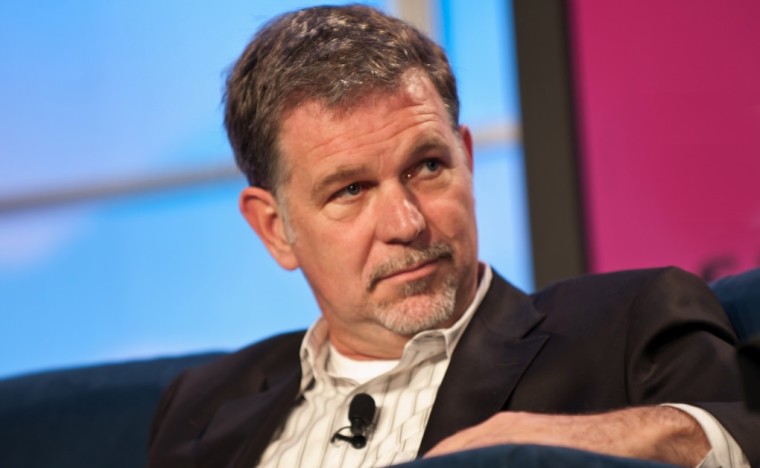 Among all of this, Hastings says that the company's focus is not on competition with Disney, Amazon, YouTube, HBO, etc., but rather it's focusing on "winning time away" from other activities. "We compete with (and lose to) Fortnite more than HBO," the quarterly report states. Hastings also talks about Disney's newly-announced streaming service, stating:
"They have great content, we're excited for their launch and maybe they grow over a couple of years to 50 million hours a day, but that's out of the billion. And so we compete so broadly with all of these different providers that any one provider entering, all that makes a difference on the margin. And so again, that's why we don't get so focused on any one competitor and really think our best way is to win more time by having the best experiences, all the things we do. And that's helped us a lot."
Netflix also says that, as far as its content goes, it will be putting a larger focus on original shows. Hastings says that that includes co-producing shows with local producers around the world:
"Last year, we had 140 different shows around the world that premiered on a network somewhere and on Netflix everywhere else in the world. Next year, it's closer to 180. And these are combination of co-producing with local producers in other countries; it shows that then air on a network in that country and then premier on Netflix. But when I say co-production, I mean, we come in at the script stage, we come in at the first money stage, we're involved creatively with the production of that show."
Its focus on more original content would, perhaps, be fueled by the increased income from the recent price hike – which was also mentioned. Netflix says that, while the new pricing is already in effect for new accounts, existing subscribers will see it roll out to them by Q1 and Q2 of 2019.
Source: Netflix Q4 2018 Letter to Investors (PDF), Netflix Q4 2018 Earnings Call (Transcript)