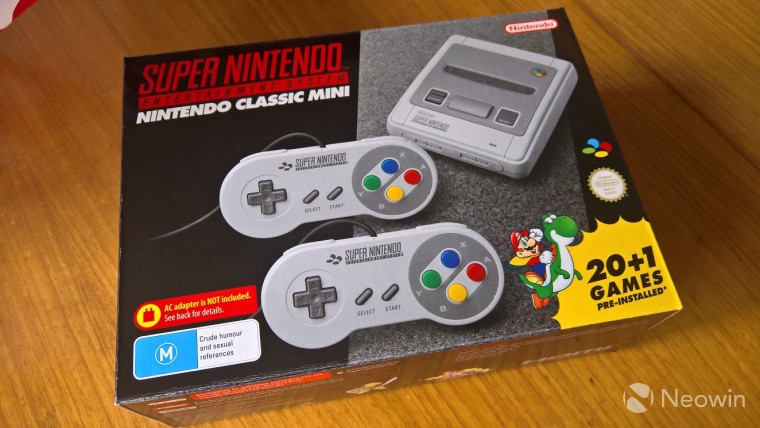 In another round of good news coming out of Nintendo, according to the latest earnings report, the SNES Classic has sold 4 million units worldwide. This includes all variants of the retro console including the Super Famicom Classic in Japan. The SNES Classic follows in the footsteps of its elder sibling, the NES Classic, which in itself was a resounding success, prompting Nintendo to reconsider their arguably premature discontinuation.
The SNES Classic comes preloaded with 21 games, which include acclaimed classics such as The Legend of Zelda: A Link to the Past, EarthBound, Super Metroid, and Star Fox 2, a previously unreleased game. In addition, the console shipped with 2 controllers as opposed to the one that came with the NES Classic. Together, these made the SNES Classis an attractive purchase and no doubt helped contribute to the sales figures.
Another factor which will no doubt help Nintendo's bottom line is the fact that the SNES Classic is built on the same hardware as the NES Classic, which would have cut down on development costs and it is entirely possible that Nintendo had planned this from the start.
There is much speculation about Nintendo's next retro console with many hoping for an N64 classic while others are suggesting a possible GameBoy based iteration.
Source: Nintendo Japan (PDF) via Mobile Syrup