The OnePlus One was one of the best devices of 2014, and the arrival of its successor has been greatly anticipated. Reports in recent weeks have suggested that the new device will be just as feature-packed as its predecessor, featuring a 5.5-inch Quad HD display, 4GB RAM and Qualcomm's mighty Snapdragon 810 processor.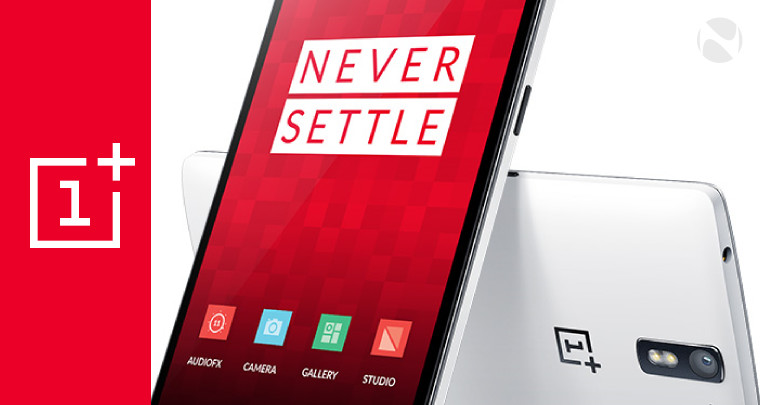 However, as with many other manufacturers, it has been rumored that OnePlus has had problems with the Snapdragon 810; there have been widespread reports of OEMs experiencing overheating issues with the new chipset, and the arrival of the OnePlus Two (or 'OnePlus 2') was said to have been pushed back to the second half of the year as a result. In a recent interview, the company's CEO confirmed that it will be a while longer before its new handset goes on sale.
Speaking with PCWorld on Friday, OnePlus chief exec Carl Pei revealed that the OnePlus Two will 'arrive in about six months', suggesting a likely launch around September or October.
Unfortunately, Pei also confirmed that the company's 'invite system' will remain in place when it launches the new handset. "In the beginning of a product life cycle, we're going to keep using the invite system to control our risk," he explained.
It's not yet clear if OnePlus will allow users to purchase the Two without an invite on Tuesdays immediately after its launch; in February, the firm introduced this weekly exception to its frustrating invite system, to allow more customers to purchase the One without jumping through hoops.
But Pei also revealed that the company is working on yet another device, one that will sit alongside the Two in its range, and it won't necessarily be a cutting-edge flagship-class handset like its siblings.
Pei said: "I think it's going to be a phone catering to a different type of audience. Perhaps for those who appreciate design over specs." Unfortunately, Pei didn't elaborate further, so it remains to be seen just what the company has in store.
The good news is that OnePlus is working on refining its customer service proposition - something of a sore point for many irate and frustrated customers who bought the One. Reports of customers being sent damaged devices, or retail packages missing crucial accessories, were well-documented throughout last year, and Pei acknowledged that his company has to do better.
"The user experience from our side hasn't always been the best in 2014," he said, adding: "This period that we have now is a very good time for us to become a lot more professional. Last year, when we just started the company, on the global side we were just four or five people."
What do you think OnePlus has in mind with this new 'design over specs' handset? Could it simply be a smaller, thinner or cheaper device with slightly lower specs? Or could it perhaps be a new OnePlus Windows phone? Speculate to your heart's content in the comments below!
Source: PCWorld