PDF To JPG is a Windows utility which converts the PDF files to many formats including JPG, BMP, TIF, PNG, GIF images. With the converter, the users can convert PDF to JPG in page range and set the output image DPI. This converter tool even has page break customization and batch mode customization along with output customization.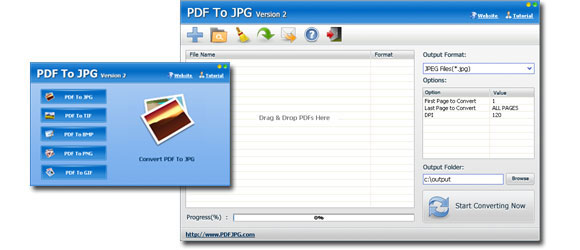 There are many advantages of converting a PDF file into a JPG file. One of the primary advantages of doing so is that the JPG conversion supports multiple document conversion and this format also improves the data accessibility to a great deal. A PDF application is one, which is portable and compatible in nature as the very name suggests. Unlimited amounts of images can be stored in the PDF format. When the graphics or images are converted from PDF format to JPG format it gives a user with a certain capability to keep the quality and original formatting of the images and graphics as intact as well as secure and safe as possible.

PDF To JPG also lets users convert PDF documents to TIF, BMP, PNG and GIF image formats. So that users can use the result images for different needs.

This giveaway is 100% free, and no functional limitation. Visit the giveaway page here for more details. NOTE: This giveaway will be closed on July 1st, 2012.