The biggest esports tournament of Rainbow Six Siege, The Six Invitational 2019, is kicking off on February 11. To mark the occasion, Ubisoft has decided to give regular players a taste of how the pros compete by introducing the new "Road to S.I. Playlist" today.
This is a new game mode that adheres to the rules set up by Ubisoft for the game's competitive scene, from the limited map pool to the pick and ban system that lets teams remove operators from the match completely for strategic reasons.
Previously, players had to set up custom games to make use of these systems, but the new mode lets everyone use the matchmaking system instead.
However, this mode isn't permanent, with it only being available during the weekends and going away completely by February 18. It's possible that Ubisoft is testing how the community performs with these new rules before opting for a more permanent mode.
Here are the schedules for when the game mode will be active:
From January 25th 2019 – 10:00 am EST to January 28th 2019 – 10:00 am EST
From February 1st 2019 – 10:00 am EST to February 4th 2019 – 10:00 am EST
From February 8th 2019 – 10:00 am EST to February 11th 2019 – 10:00 am EST
From February 15th 2019 – 10:00 am EST to February 18th 2019 – 10:00 am EST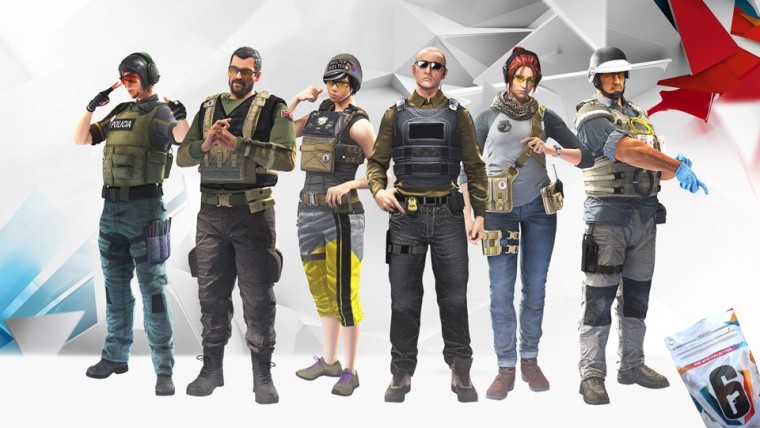 Moreover, the 2019 Collection limited-time cosmetic item packs have also been added to the game today, bringing exclusive customization options for Thatcher, Doc, Pulse, Ash, Dokkaebi, and Mira, as well as a Universal Weapon Skin.
30% of the revenue from these packs will go straight to the Six Invitational's prize pool as well - up to a maximum of $2 million. In addition to a single free pack for everyone who logs in to the game, players can also earn extra packs by completing club challenges for the next few weeks without shelling out any cash.