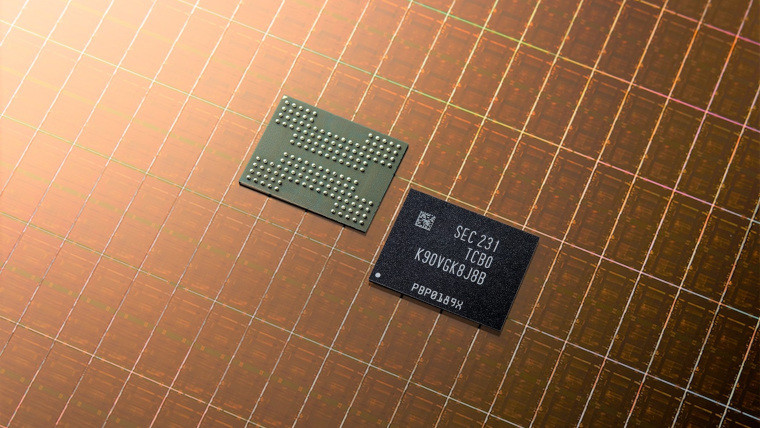 When it comes to DRAM memory chips and NAND flash memory, Samsung Semiconductor is the biggest company in those specific technology markets. However, its latest financial report showed some deep issues with its chip sales and that likely means issues for the entire industry.
CNBC reports that Samsung has released its preliminary financial guidance for the first quarter of 2023. Among those numbers, it revealed that its profits went down to 600 billion won ($455.5 million), compared to 14.12 trillion won in profit from a year ago. That's the lowest profit number Samsung has announced in 14 years.
Those low numbers were due in part to its poor performance in its semiconductor division. Analysts believe that when Samsung reveals its final Q1 2023 numbers, its chip business will have a loss of 2.1 trillion won ($1.6 billion). Samsung will reveal its final Q1 2023 numbers later in April.
Samsung did say today that memory chip demand has fallen due to the overall weaker economic situation. The companies that buy Samsung's chips have cut their orders as they try to use up their current amount of inventory.
As a result, Samsung stated, "We are lowering the production of memory chips by a meaningful level, especially that of products with supply secured." There's no word on how much Samsung will cut its chip production. However, that decision is likely to raise memory chip prices as a whole over the coming months.