Its that time of the week again, with Major Nelson announcing a fresh batch of deals on Xbox One and Xbox 360. Not only will you be able to pick up blockbuster titles such as Tom Clancy's Ghost Recon Wildlands, but thanks to a parallel Spotlight sale on indie games, you'll be able to stock up on those as well.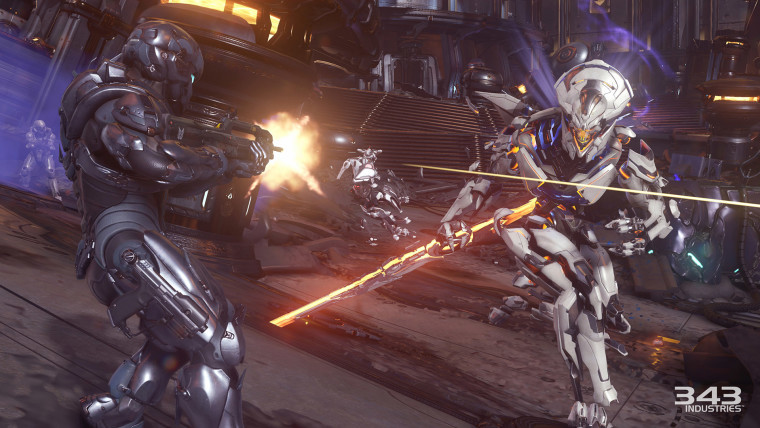 First off, Halo 5: Guardians Digital Deluxe Edition received a significant 40% discount this week. You play as Spartan Locke as you try and track down the Master Chief, who is trying to get to the bottom of a mystery surrounding Cortana after he uncharacteristically went off the radar during a routine mission. Thanks to a recent update, you can also experience the game in 4K 60fps on Xbox One X, and if you're subscribed to Xbox Game Pass - which can be purchased here - it is available to download as part of the service.
If the run-and-gun approach isn't to your liking, and you have a preference for raiding some tombs, then Rise of the Tomb Raider might just be worth a look. Experience one of this generation's most exhilarating titles, as the sequel to the 2013 blockbuster reboot of the franchise - which is also on sale this week - takes you on a journey to uncover the secret to immortality. Indie fans will have a bundle to choose from as well, including the ever so charming Unravel, and the arguably terrifying Outlast 2.
On Xbox 360, it's a bumper week for fans of Dead Space, and Mass Effect with several titles in the franchise receiving discounts of up to 75%. For those subscribed to Xbox Live Gold, Dead Space 2 is currently free to download.
Some of these deals require an active Xbox Live Gold subscription - which can be purchased here -, and these deals are valid until April 24.
The top Xbox One deals this week are:
The top Xbox 360 deals this week are:
For the full list of add-ons, and in-game currencies available this week, you can check out the source link below.
Source: Major Nelson