The search engine, Ecosia, has announced that it's tree planting counter on its homepage has been sped up to reflect that a tree can be planted every 0.8 seconds by the company instead of every 1.1 seconds. If you've not heard of the search engine before that's because it's pretty small compared to Google but it's gaining interest because it ploughs its profits into planting trees, rather than paying out dividends to its owners. Essentially, the model behind Ecosia is the more you search and the more ads that are pressed, the more trees there are that get planted.
The counter was able to be sped up because it saw its highest revenues ever over the summer, a period when many people are on holiday and have more time to do web searches. In June, the firm says it spent half a million Euro on tree-planting projects in Burkina Faso, Colombia, and Ethiopia. It also put €220,000 into an internal savings account known as the tree fund which helps it protect against potential cash-flow issues.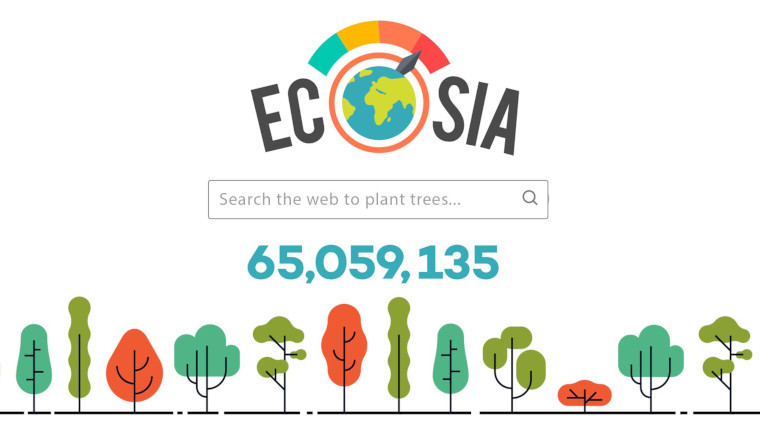 In 2019, the number of searches conducted using Ecosia has exploded compared to 2017 and 2018. Between May and July it saw searches jump by 229.06% to 241.92% compared to 2018. This increase in searches results in more people seeing ads which in turn means an increase in revenue for the company, allowing it to plant more trees. The firm also rolled out Ecosia Travel last month in a bid to make the service more appealing to use.
If you're just hearing about Ecosia now and want to learn more about it check out their information page which contains links to their transparent financial reports and to their privacy policy. The company also makes web browser extensions which will easily switch your default browser search engine to Ecosia, and it offers a mobile web browser on both Android and iOS. The Android version of the browser also includes handy widgets that let you add a search bar to the home screen that let you search faster and plant more trees.