Longing for a smartphone with a physical keyboard? Last week we reported on the imminent arrival of the Blackberry PRIV on T-Mobile US, and as promised the smartphone is now available online and in-store.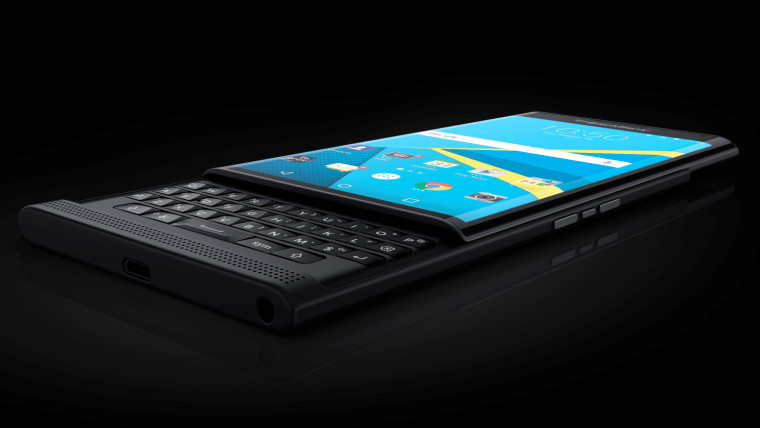 The device is Blackberry's first Android-powered smartphone, and a show of how the company is committed to providing customers with its signature Blackberry style, functionality and security. It is also one of few smartphones to include a physical keyboard, and furthermore it includes gesture support powered by the company's SmartSlide technology. This means you can use the keyboard as a cursor instead of the sliding your finger across the large 5.4" QHD dual-curve touchscreen.
The device has an 18MP Schneider-Kreuznach certified camera that shoots 4K video, 32GB of internal memory with microSD support, front-facing speakers, and runs Android 5.1.1 Lollipop out of the box (the company promised a Marshmallow upgrade sometime this year). You also get some Blackberry flair with Blackberry Hub, Calendar, and the company's own DTEK security application, for those concerned with privacy. All this is powered by a hexa-core Snapdragon 808 processor, 3GB of RAM, and a large 3410 mAh battery to keep you going all day.
Qualifying T-Mobile US customers can pick up the PRIV for $0 down and $30 a month for 30 months, or $396 down and $13.50 for 24 months. Or you can buy the phone outright, which will set you back a hefty $719.99, a bit more than the $699 Blackberry is asking for on their site.
The PRIV is also available at AT&T and coming soon to Verizon Wireless and Sprint.
Source: T-Mobile US via Android Central