Three years having passed since BioShock 2 and the dawn of a new console generation on the horizon, BioShock Infinite has taken the opportunity to mix things up. Although it's still a first-person shooter published by 2K Games and contains similar concepts and themes, the third installment doesn't follow the same story, being set decades before the previous entries in a floating city called Columbia.
Along with DX11 effects, folks playing on PC can look forward to higher resolution textures and a healthy range of customization. Infinite comes with six graphical presets from "very low" to "ultra" that should hopefully cover a broad performance spectrum, not to mention individual control over settings like anti-aliasing, texture detail and filtering, dynamic shadows, post-processing, and so on.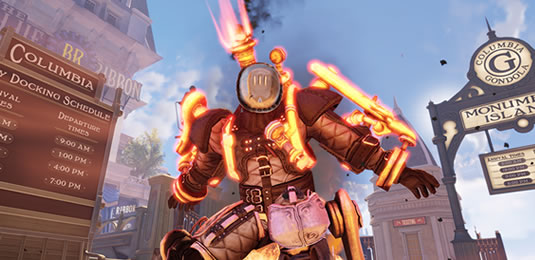 As the cherry on top, the developer has fully embraced widescreen gaming with what it calls "horizontal plus" widescreen support, so the wider you go, the more you'll see of Columbia's gorgeous vistas. In that same vein, it should be noted that there's also multi-monitor support for AMD Eyefinity, Nvidia Surround, and Matrox TripleHead2Go. Plenty to see for sure, and we're eager to dig in.
Read: Bioshock Infinite Benchmarked
These articles are brought to you in partnership with TechSpot.