The 2012 Consumer Electronics Show kicked off this week in Las Vegas and we've been exploring the showfloor and attending several media events to get a sneak peak at some of the hottest tech gear heading to consumers this year. As it's become tradition, here's our own take on CES, in pictures...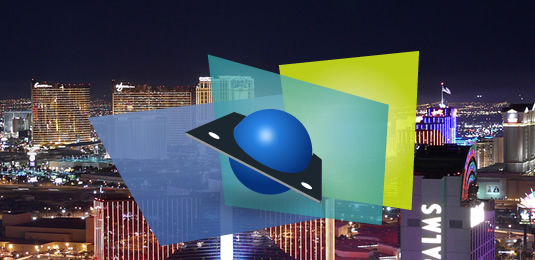 USB, beyond just 3.0
The USB Implementers Forum were showing off some abilities of the new AV specification for USB 3.0, as well as some exciting upcoming USB 2.0-based technologies. First we saw a USB 3.0 monitor displaying a 2560x1600 picture with a 1080p movie running windowed. Incidentally, that movie is streaming from a USB thumb drive. You might typically think of HDMI as the multimedia standard for streaming high definition video. The USB Forum hopes that the new AV specification for USB 3.0 will gain popularity in this market.
Read: TechSpot CES 2012 in Pictures - Part 1
These articles are brought to you in partnership with TechSpot.