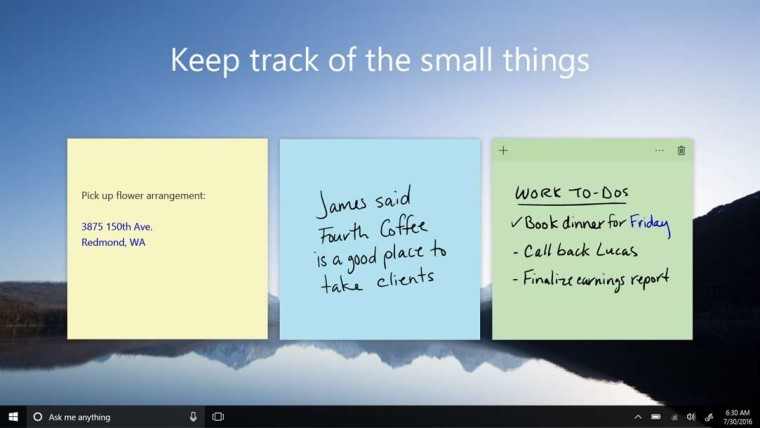 It's been some time since Microsoft released a significant update for the UWP Sticky Notes app that's included as part of Windows 10, but a new version is apparently on the way, at least for Insiders. Reza Jooyandeh, a Microsoft employee and engineering manager for the app, initially teased the update on Monday saying that it is coming soon to Insiders in the Skip Ahead ring.
Now, Jooyandeh has shared a screenshot showcasing one of the new features in version 3.0: the very popular dark theme which has become a staple feature in almost every product Microsoft releases.
To be more precise, it seems that the company is adding a new color option for notes, called Charcoal. This turns the background for notes into a dark gray color and makes the content white for readability. It's currently unclear if this is the only nighttime-friendly color Microsoft is adding with the new release or if darker tones of other colors will also be included.
It's also not yet known what other improvements might be arriving with the update, but we shouldn't have to wait longer to find out. As mentioned above, version 3.0 of Sticky Notes should roll out soon to Insiders in the Skip Ahead ring, and to other rings sometime after that.