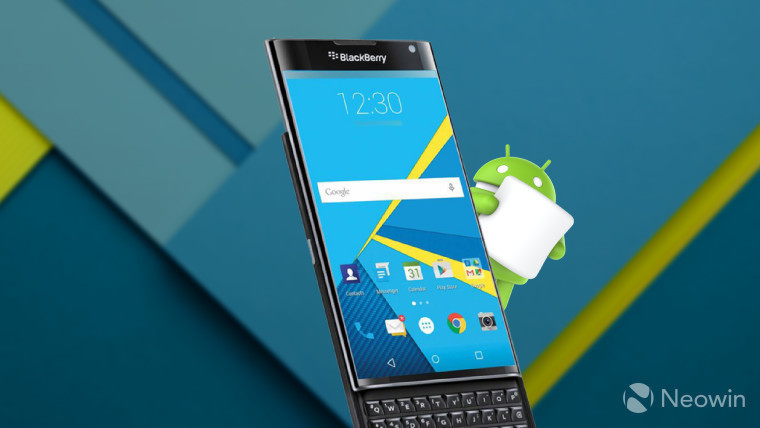 At the end of April - over six months after Google originally released the Marshmallow update - BlackBerry announced that it was ready to upgrade its first (and only) Android device to the new version of the OS. At the time, BlackBerry said that it would be available via all major US carriers from May 3.
Almost two and a half months later - and now over nine months since Marshmallow was released - AT&T is finally rolling out the update to the BlackBerry Priv.
Android 6.0.1 is now making its way to AT&T's Priv, along with security patches from last month, in an update that weighs in at over 1.4GB. AT&T's release notes for the update highlight some of its key features:
More Privacy and Security, including Customized Personal Data Permissions, Clearer Notification Settings, and S/MIME Support
Enhanced BlackBerry Keyboard
Better Notifications
More Battery Life & Storage
Camera Upgrades
An AT&T executive said last month that the BlackBerry Priv has been "really struggling" in sales, and that the carrier has "seen more returns than we'd like" - so it's perhaps unsurprising that it's been in no great rush to get the update ready for release.
That said, AT&T has earned itself a pretty poor record for upgrading its other devices too, frequently releasing Android updates months after its rivals.