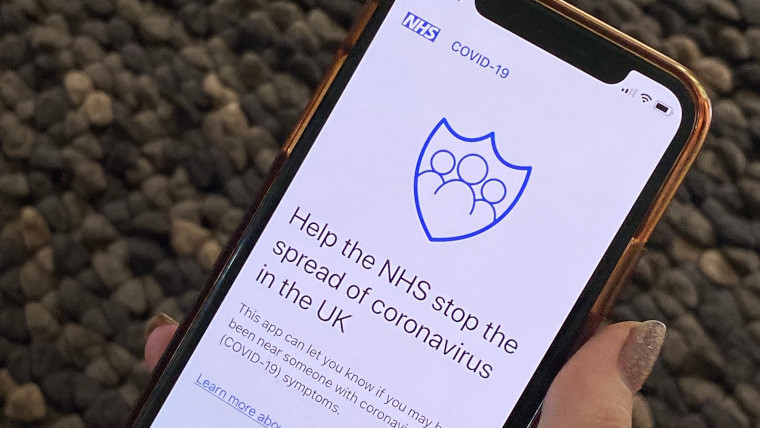 The UK government has shown off some screenshots of the NHS contact tracing app before it tests the app amongst the public on the Isle of Wight later this week. The app allows users to record whether they have COVID-19 symptoms and it can then alert others who have been nearby. With notifications being sent before a person actually tests positive for COVID-19, it's unclear whether users will abuse the system.
The app was previously tested at an RAF base and from tomorrow NHS and council staff on the Isle of Wight will be able to start using it. From Thursday, access will be opened up to the rest of the island's residents. People in the rest of the country will have to wait until mid-May before they can download the app.
According to the government, users that are notified of having been in close proximity to a suspected COVID-19 carrier will be given instructions on how to get a test to confirm whether or not they have the disease. It also said that users will be able to order tests directly from the app shortly. Those without access to the app will also have the ability to report symptoms and order tests in other ways.
NHS and council staff on the Isle of Wight will be sent a download link on Tuesday afternoon, meanwhile, other residents on the island will receive a leaflet with instructions on how to download the app. It said a "targeted marketing campaign" will also begin on Friday to encourage users to download the app.
The government said that this app will allow the UK to begin taking the first steps out of lockdown. Experts will be able to use the app to quickly detect any areas where COVID-19 begins to flare up and quell the spread. The government is currently in the process of deciding the best way to proceed out of lockdown in "a way that keeps citizens safe and protects" the NHS.