Weekend PC Game Deals is where the hottest gaming deals from all over the internet are gathered into one place, every week, for your consumption. So kick back, relax, and hold on to your wallets.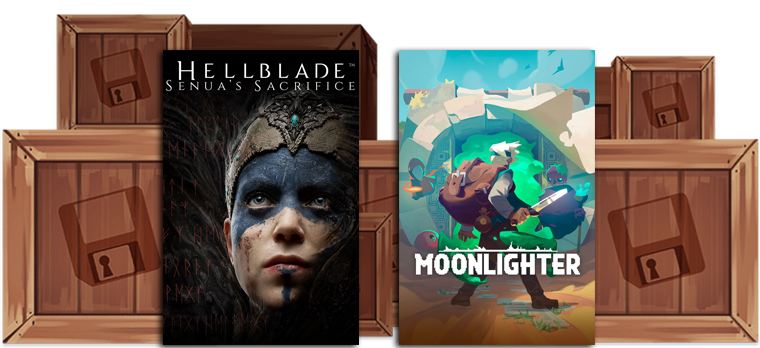 There's a new Humble Monthly Bundle in town, putting on offer two new early unlock games and promising a bundle worth over 100$ once it fully unlocks on July 5.
Replacing Black Ops 4, this month's early unlocks are the award-winning atmospheric adventure title Hellblade Senua's Sacrifice and the indie rogue-lite RPG Moonlighter. Interestingly, we should see Hellblade developer Ninja Theory's new game on Monday during Microsoft's E3 press briefing, which leaks point towards being a multiplayer melee fighting game.
As usual, the Monthly Bundle will set you back $12 to subscribe for this month, and it comes with additional perks like a 10% discount on the Humble Store and access to Humble Trove games as long as you stay subscribed.
Alongside this, Humble is also running a build your own 2K bundle, where the discount gets deeper as more games are added to your cart. Elsewhere, Fanatical is running a build your own bundle of its own, giving you a selection of highly rated Steam games to choose from. Adding to that, the tiered Deus Ex Bundle may be worth looking into If you don't own the RPG series yet.
Epic Games Store's Mega Sale is almost at an end, and that means its weekly giveaways will come to a close along with it. This doesn't mean the giveaways as a whole are going away, however, the store will just be dealing with bi-weekly freebies as before.
The game available to grab for free this week is Kingdom: New Lands. Described as a "minimalistic micro strategy game," it charges players with building up a kingdom and defending it while protecting their crown from falling into the wrong hands.
The Kingdom: New Lands giveaway will last until June 13, and to grab it you need an Epic Games Store account. As for the next promotion, the Devolver Digital-published bullet hell roguelike Enter the Gungeon will be replacing this freebie next week.
Free Events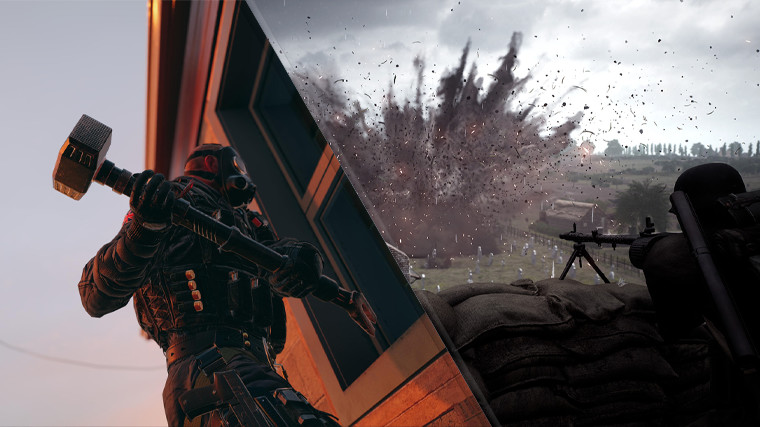 Rainbow Six Siege can be played for free this weekend, giving you access to the tactical multiplayer title's base operators, as well as all maps and game modes. Operation Phantom Sight is almost here as well, so it may be a good time to see if the Ubisoft game is for you.
For more simulator type shooter fans, there's a free weekend happening for Post Scriptum, giving you complete access to the WWII-set multiplayer title during the event. Meanwhile, the wrestling strategy title Fire Pro Wrestling World, the music-driven arcade shooter Beat Hazard 2, and the VR card-based strategy game Skyworld: Kingdom Brawl have also gone free-to-play just for this weekend.
Big Deals
E3 is once again upon us, and over the weekend there will be a host of new games to add to your wishlists. But that hasn't stopped many publishers from discounting their older wares, celebrating the event.
Alongside a storewide sale promoting the EA Play event that kicks off later today, the Origin store is offering a 7-day free trial for Origin Access Basic, giving you its library of over 200 games to experience during that time - which now includes Battlefield V. There's also a massive E3 sale on Microsoft Store, but it may be wise to wait until after the company's E3 Xbox briefing.
DRM-free Goodness
There's still plenty of time left on GOG's summer sale, and even more games have joined in on the promotion since last weekend. This time we've made a list that mostly highlights DRM-free Ubisoft and Bethesda games, with some Baldur's Gate sprinkled in since a sequel is coming.
Keep in mind that availability and pricing for some deals could vary depending on the region.
---
And that is it for our pick of this weekend's PC game deals folks, and hopefully, some of you have enough self-restraint not to break the bank adding new games to your ever-growing backlogs. Of course, there is an enormous amount of other deals ready and waiting all over the interwebs if you comb through it hard enough, so keep your eyes open for those, and have a fantastic E3 week.