Mobile gaming is increasingly relevant, and Qualcomm has been working on improving mobile gaming for the past few years with Snapdragon Elite Gaming. Today, while going deeper into the details of its Snapdragon 865 chipset, the company highlighted the improvements included in the new Adreno 650 GPU.
Perhaps the most notable of these improvements are what Qualcomm calls desktop-level features, and as cheesy as the name may sound, it actually makes sense. That's because one of the big improvements with the Adreno 650 is the ability to update your GPU drivers independently from system updates. GPU updates will be distributed through the Play Store, and Qualcomm says you'll be able to get them for a long time after your phone has been available.
GPU driver updates play a big role in gaming performance on PCs, with most major game releases usually happening alongside new driver updates from both AMD and Nvidia. Seeing this capability come to phones could end up making it easier to enjoy the latest games over time.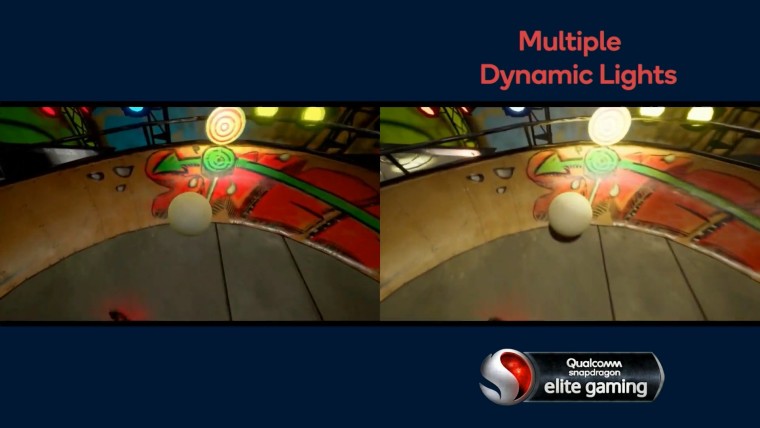 That's not all that's new, with Qualcomm also highlighting what it calls "desktop forward rendering". This is a set of features that aim to make mobile game rendering more similar to what's done on PCs, which improves things like depth of field and motion blur, and enables features like multiple dynamic lights and shadows.
Finally, the Snapdragon 865 is the first mobile chipset to support 144Hz displays, which are also fairly common on gaming PCs. It also supports "true" 10-bit HDR, with additional features like Game Color Plus and Fast HDR Blend promising both better visuals and performance.