Lenovo's ZUK sub-brand saw the light of day just over a year ago, with the release of the ZUK Z1. The smartphone came with CyanogenMod out-of-the-box and was generally well regarded as a solid purchase for the price. Since then we've seen the Z1's successor be released: the ZUK Z2, and it comes with an equally impressive bang-for-buck price tag.
Design
The ZUK Z2 is a 5-inch phone that measures in at 141.7mm long, 68.9mm wide and 8.5mm thick. Starting from the top of the front of the phone there is the front-facing camera on the far left and an indented earspeaker in the middle. To the right of that is the proximity sensor and single-color (white) notification LED. At the bottom of the front of the phone there is a prominent home button with a metallic bezel that doubles as a fingerprint sensor.
There are no markings on the top or left side of the phone's bezels: the headphone jack, microphone, USB Type-C charging/data port and speaker grill are, in that order, located on the bottom of the phone. On the right bezel, you find the dual micro-SIM tray, the power button, and the volume rocker.
The rear of the phone follows the minimalist look with the top left corner being home to the camera, flash, and rear microphone. Besides the "ZUK" logo towards the bottom, the phone has no other markings or indents or any stylistic features besides what I've listed.
Both the front and rear of the phone are made of 2.5D rounded glass which, despite looking quite nice, means you should expect to scratch the phone and clean it more often than you would with something that was a bit more rugged (that is; was made of a material that could hide scratches or fingerprints easier).
Display
The ZUK Z2 isn't looking to set any records and went with the standard 1080p panel. As a 5-incher this gives it a total of just over 440ppi and it's more than enough for the size of the phone. The colors are sharp and vibrant, and the viewing angles are great.
Performance
Specs
The ZUK Z2 has top-of-the-range specs with the same Qualcomm Snapdragon 820 SoC you find in the Galaxy S7 Edge, LG G5, HTC 10, OnePlus 3, and various others. Alongside that it's packing 4GB of RAM and 64GB storage.
Spec Overview
SoC
Qualcomm Snapdragon 820, 64-Bit Custom Kryo Cores, Adreno 530
Operating System

ZUI based on Android 6.0.1

Memory/Storage

4GB and 64GB or 3GB and 32GB

Display
5" Full HD Display
Battery

3500 mAh High Density (374 Wh/l) battery

Integrated Camera

Rear: 13 MP, 4k video, Slow-mo (240 FPS)
Front: 8 MP with 1.4um pixels

Ports

USB 3.0 type-C

Connectivity

Data/Speed: 2*CA / CAT 6 for LTE, 2.4 GHz & 5 GHz for WiFi
4G Network: TDD LTE B38/B39/B40/B41 | FDD-LTE Band: 1/3/7*
3G Network: WCDMA 850/900/1900/2100 MHz*
2G Network: GSM 850/900/1800/1900 MHz*
WLAN: WiFi 802.11 a/b/g/n/ac, 2.4 GHz and 5.8 GHz supported
Bluetooth: Bluetooth® 4.1
GPS support: Yes

Colour
SIM
Nano SIM Card, Dual-SIM
Design
Rollcage Design | Fiberglass frame
Software
Dedicated SPU with U-health
Sensors

3-axis gyro sensor
3-axis electronic compass sensor
3-axis Acceleration Sensor
Light Sensor
Hall Sensor (Proximity Sensor)
Distance Sensor (Pedometer)
Fingerprint recognition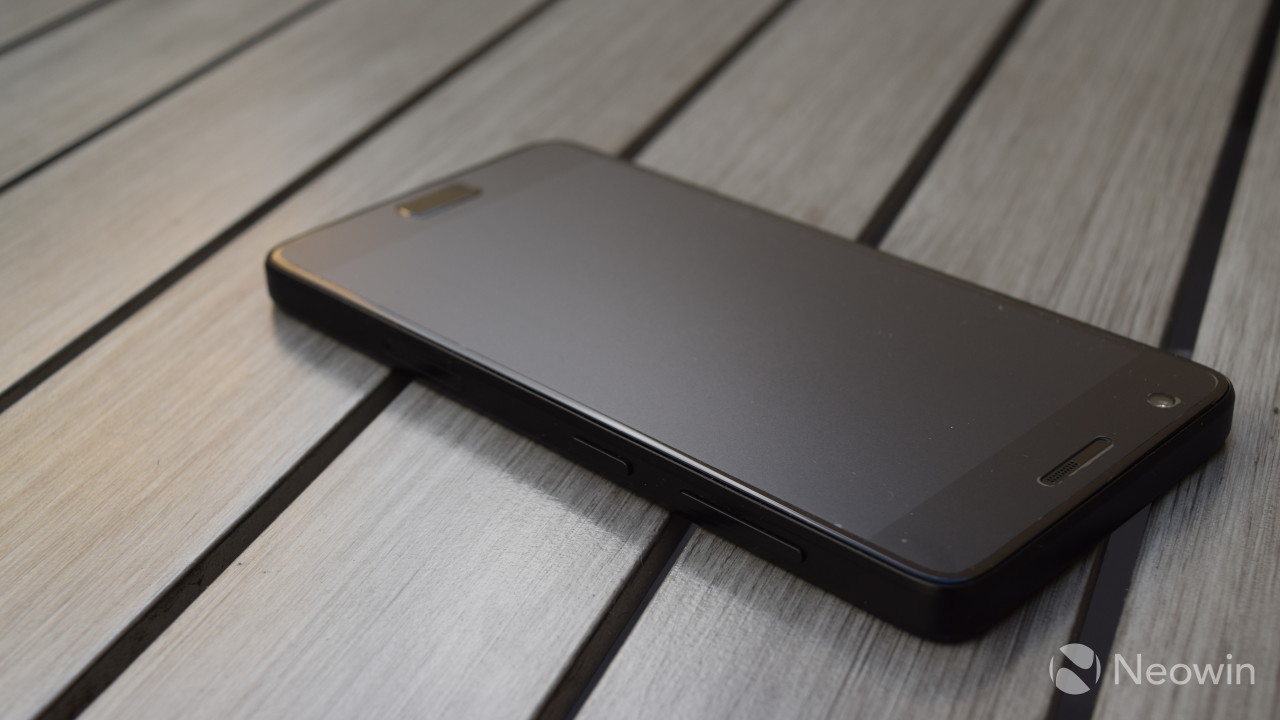 Benchmarks
The phone did extremely well in most benchmarks, performing close to or slightly better than other Snapdragon 820 devices.
A1 SD bench:

Internal storage: Read 208.78 MB/s, Write 47.68 MB/s
RAM: RAM copy 11075.19 MB/s

AnTuTu v6: 127110
Vellamo

Browser (Chrome): 5468
Metal: 3202
Multicore: 3192

GeekBench 4:

Single-Core: 1719
Multi-Core: 3072
Gaming
The Qualcomm Snapdragon 820 SoC packs the Adreno 530 GPU which performs wonderfully with whatever you can throw at it in 2016. This is the same GPU you find in the Samsung Galaxy S7 Edge and other flagship devices, so it performs smoothly.
The two games I played were Modern Warfare 5 and Asphalt Xtreme - both didn't lag and both performed as good as they could've.
Android OS
This by itself is the real issue of the phone. The ZUK Z2 runs a heavily modified version of Android called ZUI. It tries to live somewhere between iOS and MIUI, but fails horribly in every way. The notification center is almost completely useless with no peeking built-in, the lock screen is worthless and doesn't support something as standard as media controls for media players.
The settings app is missing fairly crucial sections, including setting/changing defaults, and it makes everything that extra little bit more difficult.
There are two versions of ZUI: one is intended for the Chinese market that has a lot of Chinese bloat. The other is intended for the Indian market and is significantly more usable - it has various Google apps as default and a distinct lack of the bloatware you find on the Chinese version. The Indian version does have a caveat, in that it's being updated less than the Chinese version. It appears that incremental updates would be pushed to the Chinese version of ZUI more often, with bigger but less frequent updates to the Indian one.
There is a fair bit of third party support coming out for the phone, however, with a fairly stable (albeit unofficial) version of CyanogenMod 13 and a beta version of CyanogenMod 14.1 based on Android Nougat 7.1. There are also a number of different non-CyanogenMod builds out there, including an AOSP version. The kernel and various other files were made available by ZUK so it has allowed a healthy community to emerge.
Camera
The camera performance has been hit and miss. On paper, it has fairly good specs (the ability to record in 120FPS, 4K support) and, with the right amount of lighting, it gets some amazing shots. However, under too much light it has difficulty adjusting the exposure leading to extremely overexposed photos, and low amounts of light leaves the camera unable to focus.
Battery
The Z2 has a 3500 mAh battery which should be a lot but it feels like a lot less. My experience with a number of different phones, most with larger 5.5" displays and even those with the Snapdragon 820, is that they tended to last a lot longer than the ZUK Z2. By "a lot" I mean as much as an hour or two more in on-screen time. With non-intensive usage (for example: listening to about three hours of podcasts, casually using WhatsApp, small amount of email, light browsing and little to no calls) I was getting about three and a half hours of on-screen time by the time the phone's battery would reach around 15%.
This battery issue has to be OS related and may be patched in a future release. If you'd find that extra hour or so of battery life to be really important, I wouldn't gamble on purchasing the phone until this issue can be resolved. For me, personally, it wasn't much of a deal breaker.
Final Thoughts
The ZUK Z2 is a well-built phone with great top-of-the-range hardware backing it. It's progressively becoming rarer to see 5-inch devices and they're significantly more comfortable - at least in my case - to hold and use. The fingerprint sensor on the phone (integrated into the home button) is extremely responsive and almost always works seamlessly and the phone itself tends to feel solid and well constructed.
Unfortunately, the OS that drives the phone is nowhere near complete and it ends up leaving the user with quite a jarring experience. Missing Settings options, intentional dumbing down of things like the notification menu, and locking users into feature-incomplete lock screens is not what most of us have come to expect when using an Android device. It feels like it's trying too hard to be Apple but without any of the Apple magic.
A big part of what makes this phone attractive, regardless of the OS, is the price. The phone is currently selling for $226.99, making it extremely competitive and, quite possibly, the cheapest Snapdragon 820 phone on the market - almost half the price of the OnePlus 3. Unlike many other Chinese phones, the device is still in active development (on the Chinese stream, anyway) and has a fairly strong support base for third party ROMs that fix every single issue with ZUI.
I'm encouraged to rate the phone as a 9.5/10, mostly for the specs it has at that price point, but the flawed OS and poor low-light camera performance have me taking off two points.
Thanks to TomTop for supplying the device for this review. If you'd like to purchase the ZUK Z2, you can get it from TomTop for $226.99 with free shipping from their Chinese warehouse or for $236.99 plus ~$15 shipping from their European warehouse.
UPDATE: TomTop has supplied a coupon for Neowin readers interested in purchasing the Z2. Applying the coupon "NEOZ2" at checkout will take $16 off the total price, making the total cost $210.99.
Pros
+ Top tier specs + Great value + Build quality + Community support
Cons
- Poor OS - Poorly optimized camera