Claim your complimentary copy (valued at $29) for free today, before the offer expires on Jan 30.
What's it about?
This eBook is a collection of in-depth guides to some of the tools and resources most used with React, such as Jest and React Router, a look at Preact, and much more.
The eBook contains:
Getting Started with Redux by Michael Wanyoike
React Router v4: The Complete Guide by Manjunath M
How to Test React Components Using Jest by Jack Franklin
Building Animated Components, or How React Makes D3 Better by Swizec Teller
Using Preact as a React Alternative by Ahmed Bouchefra
This resource is for front-end developers with some React experience.
Offered by SitePoint, view their other free resources.
This time-limited offer expires on Tuesday, Jan 30.
How to get it
Please ensure you read the terms and conditions to download this free eBook. Complete and verifiable information is required in order to receive this free offer. If you have previously made use of these free offers, you will not need to re-register. While supplies last!
> Get the "React - Tools & Resources" ($29 value) free eBook
---
Not for you?
That's OK, there are other free eBooks on offer you can check out here, but be aware that these are all time-limited offers.If you are uncomfortable sharing your details with a third-party sponsor, we understand.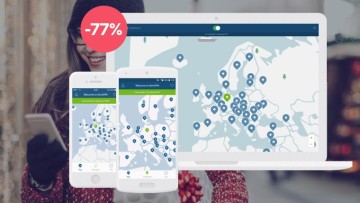 Or via our preferred partner, you can Save 77% off a 3-year subscription to NordVPN. Get it for the equivalent of just $2.75 a month!
How can I disable these posts? Click here.
---
Disclosure: A valid email address is required to fulfill your request. Complete and verifiable information is required in order to receive this offer. By submitting a request, your information is subject to TradePub.coms Privacy Policy.