Leaders tend to assume that stalls in execution are inevitable, unchanging parts of the workplace - but things can change. Cut through resistance and get your team engaged. Claim your complimentary copy (valued at $15) for free today, before the offer expires on March 15.
What's it about?
Author Patty Azzarello draws on over twenty-five years of international business management experience to identify the chronic challenges that keep organizations from decisively executing strategy, and to give you a practical game plan for breaking through.
This eBook will show you how to:
Get your organization to embrace and personally commit to the new work
Remove obstacles and passive aggressive attacks that block progress
Defend new strategic initiatives against short term pressures to revert to "business as usual"
Sustain momentum and the desire to move forward
Make sure no one is ever asking, 'Are we still doing this?'
Move is your guide to mobilizing your whole organization to take your business forward. Make successful execution the new norm—starting today.
This time-limited offer expires on March 15.
How to get it
Please ensure you read the terms and conditions to download this free eBook. Complete and verifiable information is required in order to receive this free offer. If you have previously made use of these free offers, you will not need to re-register. While supplies last!
> Get the "Move - How Decisive Leaders Execute Strategy" ($15 value) free eBook
Offered by Wiley, view their other free resources.
---
Not for you?
That's OK, there are other free eBooks on offer you can check out here, but be aware that these are all time-limited offers.If you are uncomfortable sharing your details with a third-party sponsor, we understand.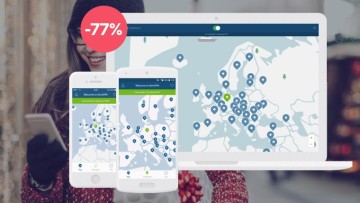 Or via our preferred partner, you can Save 77% off a 3-year subscription to NordVPN. Get it for the equivalent of just $2.75 a month!
How can I disable these posts? Click here.
---
Disclosure: A valid email address is required to fulfill your request. Complete and verifiable information is required in order to receive this offer. By submitting a request, your information is subject to TradePub.coms Privacy Policy.