A week from today, Amazon Prime members will be able to take advantage of yet another two-day sales event, Prime Big Deal Days, from October 10-11. However, the retailer is already cutting prices on many of its devices to all-time lows ahead of the event.
That includes most of its Amazon Echo Show smart speaker lineup. The latest version of the Echo Show 5, launched earlier this year, is now priced at just $39.99. That's a huge $50 price cut from its normal $89.99 MSRP.
The Echo Show 5 comes in white, black, and blue color. It has a 5.5-inch display you can use as a digital photo screen, a video screen that supports Amazon Prime Video, or as a way to conduct video calls with its 2MP camera. Of course, you can also stream music on the Echo Show 5, and it can be used to view what your security cameras see inside and outside your house.
The Echo Show 5 Kids Edition is also discounted to $44.99 or $55 off its normal price of $99.99. It includes a unique space-like color design, Hey Disney Alexa voice assistant support, parental controls, and more.
The large Amazon Echo Show 10 smart display, with a screen that can move so it keeps you in its sights, is at an all-time low of $159.99 or $90 off its normal $249.99 MSRP.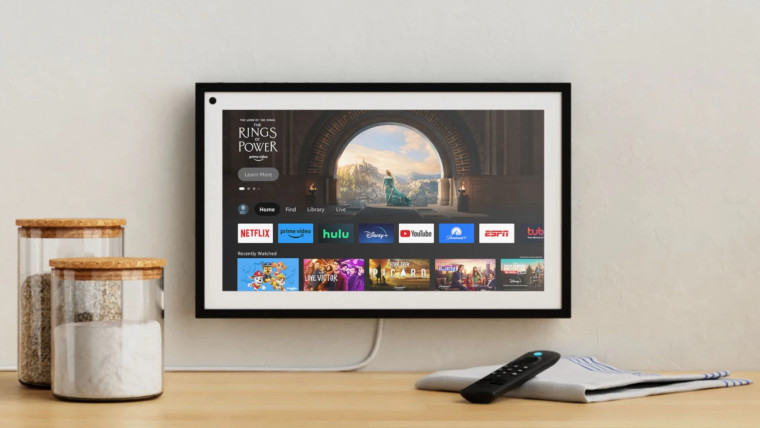 The 15.6-inch flat-screen Amazon Echo Show 15, with support for Fire TV and a Fire TV remote, is priced currently at $184.98 or $95 off its normal $279.98 price tag.
Here's a look at all the discounted Amazon Echo Show displays, including the second-generation Echo Show 8. Amazon has just launched a new third-generation version of that smart display for $149.99.
Make sure you also browse through Amazon US or Amazon UK to find other great tech deals. Also, check the Deals section of our articles to see if there's anything we've posted in the past few days that could be of interest.
As an Amazon Associate, when you purchase through links on our site, we earn from qualifying purchases.