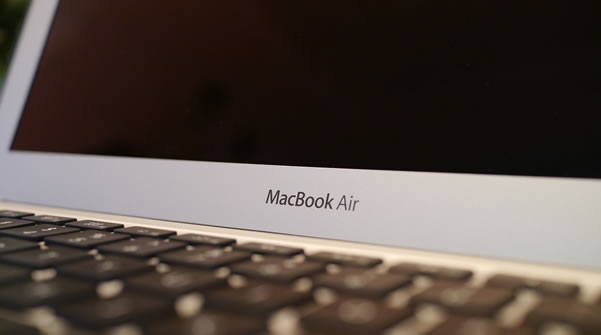 Apple's new range of MacBook Airs is out and they include the latest Haswell processors from Intel as well as a variety of other tweaks and improvements. Unfortunately the new models don't include Retina displays or, indeed, improved memory and storage, as the benchmarks are showing.
MacWorld have got their hands on the new MacBook Airs and have compared the 2013 model to the 2014 model, and the results are mixed. Processor-wise, the new models are slightly improved due to the new Haswell chips from Intel. In terms of flash storage, however, the new Airs are slower than the old Airs, with some benchmarks showing that the new laptops were twice as slow as the old ones.
Copying 6GB of files and folders took 28 seconds on last year's 11-inch MacBook Air, but took nearly twice as long (54 seconds) on this year's 11-inch model. With solid-state storage, lower capacity drives are often slower performers, and last year's 11-inch had the higher capacity 256GB of flash. However, the new 11-inch model was also slower than last year's 13-inch model with 128GB of flash storage.
MacWorld described compressing a 6GB file as "just plain slow" on the new MacBook Air, which is hardly the endorsement that Apple will be looking for. The performance disparity could come from the variety of manufactures that Apple calls upon, including Samsung, Toshiba and SanDisk.
The BlackMagic Disk Speed test results which show write/read speeds (measured in MBps) are below, and the results are clear:
- 2013 13-inch with 128GB SSD: 445/725
- 2013 11-inch with 256GB SSD: 687/725
- 2014 13-inch with 256GB SSD: 520/676
- 2014 11-inch with 128GB SSD: 306/620
The new range of MacBook Airs are $100 cheaper than the previous version and storage speed is obviously where Apple chose to make the concessions to drop the price.