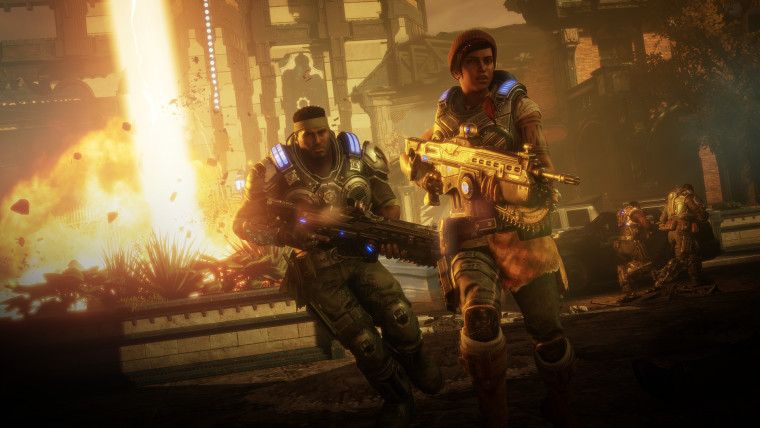 AMD put forth its first graphics driver of September today with the name Radeon Software Adrenalin 2019 Edition 19.9.1, and it brings along performance improvements for Microsoft's latest platform exclusive Gears 5.
Compared to the previous driver release 19.8.2 from the red team, today's new suite will boost performance by up to 8% when running Gears 5 in DirectX 12. Considering the significant jump, AMD graphics card users are recommended to update to this driver if they are planning to return to Sera.
Gears 5 is launching on September 5 for those with the Ultimate Edition or an Xbox Game Pass Ultimate subscription, with everyone else gaining access on September 10.
Here are the fixed and known issues of this release:
Fixed Issues

Launching RGB Fusion 2.0 may cause a system hang on Radeon RX 5700 series graphics products system configurations.

Known Issues

Gears 5 may experience an application hang on loading screen with APU only (Ryzen) based desktop system configurations.
HDMI® overscan and underscan options may be missing from Radeon Settings on AMD Radeon VII system configurations when the primary display is set to 60hz.
Stutter may be experienced when Radeon FreeSync is enabled on 240hz refresh displays with Radeon RX 5700 series graphics products.
Radeon Performance Metrics may report incorrect VRAM utilization.
AMD Radeon VII may experience elevated memory clocks at idle or on desktop.
Radeon Overlay may intermittently fail to appear when toggled in game.
Audio for clips captured by Radeon ReLive may be corrupted or garbled when desktop recording is enabled.
Enabling Enhanced Sync may cause game, application or system crashes on Radeon RX 5700 series graphics products.
The Radeon Software Adrenalin 2019 Edition 19.9.1 driver can now be downloaded via the links listed in its official release notes page. Upgrading can also be done through the Radeon Settings app on Windows. For those interested, the release notes page also lists some more Vulkan API extensions AMD has included with the release.