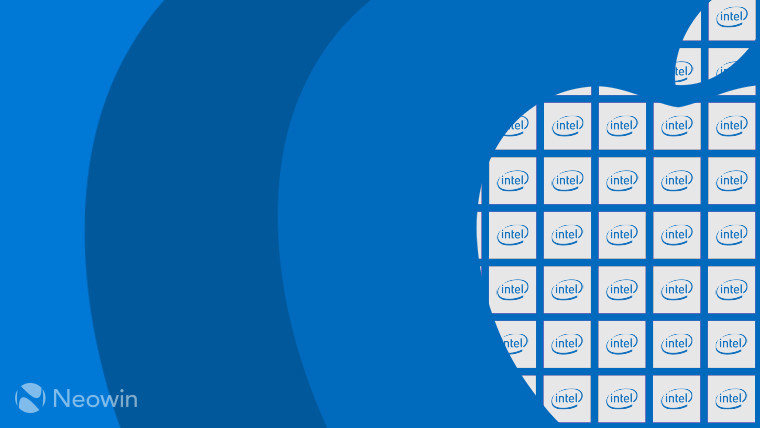 Earlier this week, it was reported that Apple would be acquiring Intel's smartphone modem business. Today, Apple announced the billion-dollar deal. The original report was pretty spot-on, with the deal being worth $1B and it including patents, employees, and equipment. The deal is expected to close in the fourth quarter of this year.
"This agreement enables us to focus on developing technology for the 5G network while retaining critical intellectual property and modem technology that our team has created," said Intel CEO Bob Swan. "We have long respected Apple and we're confident they provide the right environment for this talented team and these important assets moving forward. We're looking forward to putting our full effort into 5G where it most closely aligns with the needs of our global customer base, including network operators, telecommunications equipment manufacturers and cloud service providers."
With this deal, 2,200 Intel employees will join Apple, and the company says that it will now hold more than 17,000 wireless technology patents, now that it has absorbed Intel's patents.
Interestingly, Intel will still be able to make cellular modems, just not for smartphones. That means that if you buy a PC that connects to a 4G LTE network, it could have an Intel modem.
But Intel's entire cellular business has been struggling. Back in February, Intel announced that its 5G modem would be delayed until 2020. After Apple and Qualcomm settled their legal disputes, Intel said it was canceling its 5G plans altogether, just hours later. 5G PCs are coming next year, and Intel clearly won't be a part of that, so while the firm can continue to make modems for PCs, it clearly won't be a part of that next generation.
While today's deal should give Apple what it needs to get involved with 5G without relying on Qualcomm, don't expect to see it this year. After all, new iPhones will be announced in about a month and a half, and this deal won't be finalized until the fourth quarter of this year. 2020 or 2021 seems more likely for a 5G iPhone, and most customers won't have access to the technology until then anyway.