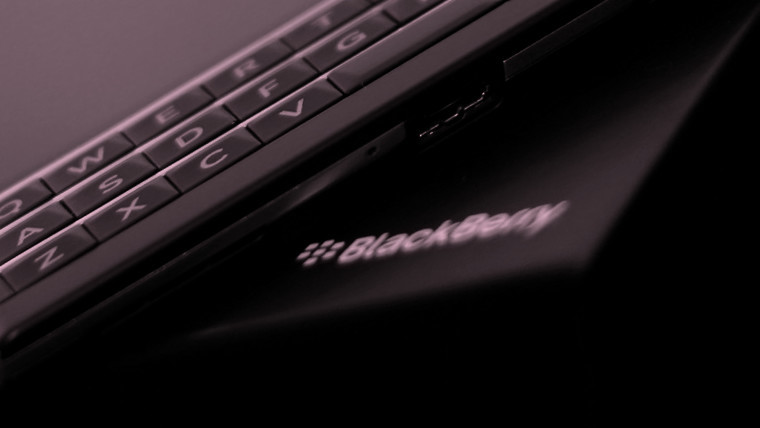 BlackBerry has announced that it will stop designing and making its own smartphones, having already taken its first steps in that direction with the recent launch of its DTEK50 handset. The DTEK50 is the company's second Android handset, but unlike the first - the Priv flagship that it released last year - the new device is simply a lightly-reworked and rebadged variant of another device, the Alcatel Idol 4.
BlackBerry isn't exiting the smartphone market, but its approach with the DTEK50 is now the model for its future handset launches. As the company published the financial results for the second quarter of its 2017 fiscal year, its CEO, John Chen, highlighted BlackBerry's "pivot to software" as its focus for the future, explaining:
In Q2, we more than doubled our software revenue year over year and delivered the highest gross margin in the company's history.

[...]

Our new Mobility Solutions strategy is showing signs of momentum, including our first major device software licensing agreement with a telecom joint venture in Indonesia. Under this strategy, we are focusing on software development, including security and applications. The company plans to end all internal hardware development and will outsource that function to partners. This allows us to reduce capital requirements and enhance return on invested capital
The outsourcing of all BlackBerry phone development to third parties signals the end of an era for the company. Under its previous identity, RIM, its keyboard-equipped handsets were once phenomenally popular, but the company failed to keep up with the pace of change in the industry. After launching its in-house BlackBerry 10 operating system, it eventually signalled a switch to Android instead, but with its global market share having crumbled to just 0.1% last quarter, it seems the cost of maintaining its own smartphone business has simply become too high to justify.
BlackBerry's smartphone future now lies in devices built by other manufacturers, running the company's "secure Android smartphone software", sold under the BlackBerry brand. The DTEK60 is expected to be the next such device - another badge-engineered Alcatel handset - but BlackBerry also announced a new deal in Indonesia today.
Referring to it as a "device software licensing agreement", the company announced that PT BB Merah Putih will "license BlackBerry software and services for the production of handsets for the Indonesian market". The local company "will source, distribute and promote Blackberry-branded devices" which it says "will have full access to the BlackBerry experience".
Chen said that "BlackBerry is no longer just about the smartphone, but the smart in the phone."
Source: BlackBerry