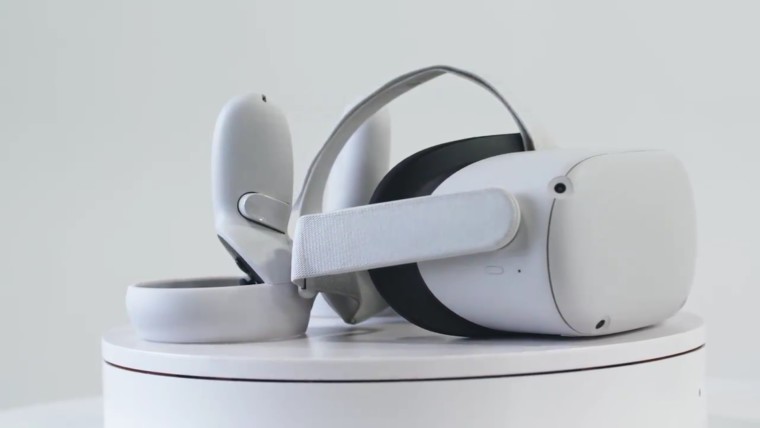 Facebook is making Oculus Quest headsets easier to share with others with a couple of new features being rolled out starting today. Support for multiple user accounts as well as app sharing are coming to the more recent Quest 2 first, and they're both labeled as experimental features, but the company says it will bring them to all Quest users "eventually".
Multi-user support and app sharing means that multiple accounts can be created on the same headset, and purchases from one account can be shared with the rest of the users on the same device. There are, of course, some limitations, but Facebook says these might still be tweaked as testing progresses.
Right now, the admin account - used for initially setting up the headset - can add up to three accounts, and purchases can be shared only on that device. If one of the additional users has a separate headset, they won't be able to access the admin's purchased apps. Additionally, only the admin account can share its purchases, so if any of the other users buys anything on their account, no one else will be able to use it.
It's also worth noting that every user on a headset will need to have their own Facebook account and use it to log in, doubling down on a practice that some have already criticized. Another important thing to note is that app sharing will apply automatically to new apps on the Oculus Quest Store, but not existing ones. Furthermore, some games currently don't allow for app sharing, though that should be addressed in the future.
If you have a Quest 2, you can enable these experimental features in Settings, which will add an Accounts section to the sidebar in the Settings app. From there, you can set up additional accounts. As the feature begins rolling out, Facebook is encouraging users to share their feedback on the Oculus UserVoice page.