Interested in playing Dark Souls - Futuristic Edition? Then, you might want to check out The Surge, which is currently enjoying a 75% discount this week thanks to Microsoft's Deals with Gold. Also on offer are other titles like Everspace, Styx: Master of Shadows, War Party and some Forza DLC.
We loved Forza Horizon 3 in our review, and this week you can catch up on the driving simulator by treating yourself to some Forza Horizon 3 DLC, namely Blizzard Mountain and the Car Pass. Alongside those, the Forza Motorsport 7 Car Pass is also enjoying a 75% discount on Microsoft's marketplace.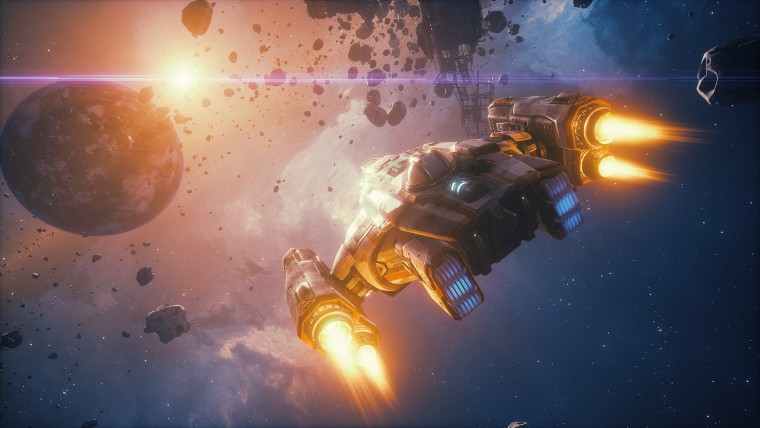 If exploring the wonders of space in your own spacecraft - and blowing things up while you're doing it, - is more up your alley, you may also want to check out Everspace. For the next week, you can grab the space simulator by ROCKFISH Games for just $7.49, compared to its usual price of $29.99.
If you're still rocking an Xbox 360, though, you might want to check out the 67% discounts on the entire Crysis series and the 70% discounts on both Metro 2033 and Metro: Last Light. If you'd rather do some racing but can't get Forza on Microsoft's newest console, the company is also offering a modest 30% off on the Xbox 360 title Burnout Revenge.
There are many more games on offer, and you can find the full list of discounted titles on Major Nelson's website here. Many of the games also support Xbox Play Anywhere, which means you can buy it once and play it on both your Xbox and your PC. The only requirement is having an Xbox Live Gold subscription, without which you can't access Deals with Gold. There is still a healthy selection of Spotlight sale games on offer as well, so be sure to check out the full list to see which games might catch your fancy.