Today's highlighted deal comes via our Apps + Software section of the Neowin Deals store, where you can grab 12 months of PlayStation Plus Essential in this Thankful Deal.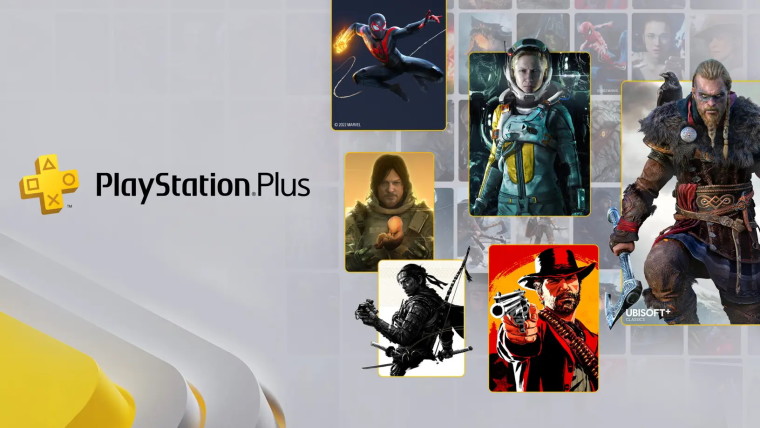 Unleash the power of PlayStation and explore hundreds of incredible games with a new choice of membership plan. With PlayStation Plus Essential, you'll get to enjoy all the core PlayStation Plus benefits: join your friends in online multiplayer, add new games to your collection every month, get incredible deals from PlayStation Store, and more.
Relive some of the greatest PS4 games or experience them for the first time with the PlayStation Plus Collection (exclusive to PS5). The selection of games includes a mix of PlayStation exclusives and third-party titles spanning a range of genres including blockbuster action games, first-person shooters, open-world adventures, massive RPGs, fighting games, and more.
Monthly games. Expand your collection with new PS4 games every month, plus PS5 games added regularly - yours to play as long as you're a member. Check what's new this month
Exclusive content. Stand out from the crowd with special skins, cosmetics, weapons & more for free-to-play games, exclusive to PlayStation Plus members
Online multiplayer. Unleash the full potential of your favorite games & play online, alongside the PlayStation Plus global community on PS4 and PS5
Exclusive discounts. Get exclusive access to the best deals on select games, add-ons, pre-orders and more from PlayStation Store. Browse PS Store
Cloud storage. Save up to 100GB of PS4 game data* & 100GB of PS5 game data to the cloud and pick up where you left off on another console
Share play. Start a Share Play session with a friend & play multiplayer games together – just as if you were using the same TV
The PlayStation Plus Collection**. Relive some of the greatest PS4 games or experience them for the first time
Game Help. Get spoiler-free hints & tips while playing supported games on PS5
Important Details
Length of access: 12 months
Redemption deadline: redeem your code within 30 days of purchase
Access options: PS3, PS4, PS5
Max number of device(s): 1
Updates included
No extra cost for shipping when buying directly from PlayStation
Subscription continues until cancelled. See PS Plus Terms for details on price changes and how to cancel.
Have questions on how digital purchases work? Learn more here
More Black Friday Thankful Deals.
---
We post these because we earn commission on each sale so as not to rely solely on advertising, which many of our readers block. It all helps toward paying staff reporters, servers and hosting costs.
Other ways to support Neowin
The above deal not doing it for you, but still want to help? Check out the links below.
Disclosure: An account at Neowin Deals is required to participate in any deals powered by our affiliate, StackCommerce. For a full description of StackCommerce's privacy guidelines, go here. Neowin benefits from shared revenue of each sale made through our branded deals site.