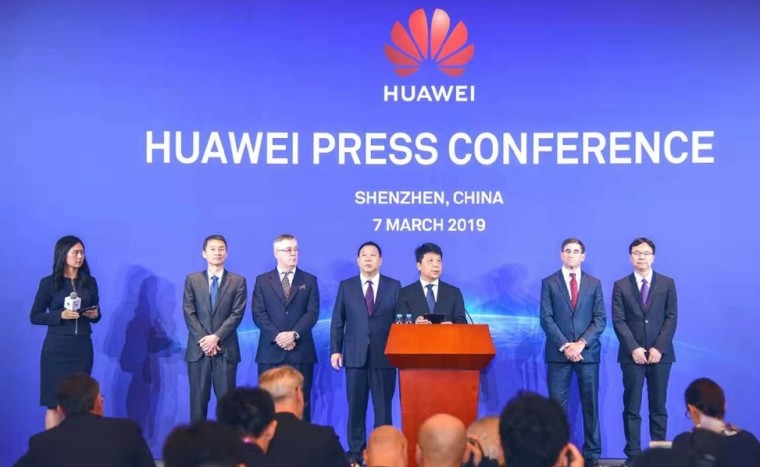 Huawei has been pummeled over the past several months by the U.S. government over allegations that its products contain backdoors for spying, thus raising serious security concerns. In August of last year, U.S. President Donald Trump signed a bill into law blocking the use of products manufactured by Huawei and ZTE in government agencies.
Those restrictions spread overseas, reportedly through the effort of the U.S. government. Now, in an attempt to defend itself against those accusations, Huawei has formally sued the U.S. government for what the Chinese tech giant claims are "unconstitutional sales restrictions imposed by Congress."
The lawsuit was filed in a U.S. district court in Plano, Texas, seeking to question the constitutionality of Section 889 of the 2019 National Defense Authorization Act (NDAA). That provision bans the sale of Huawei hardware and services to the U.S. government agencies. Additionally, it forbids contracts and grants from being awarded to companies that use Huawei's products.
At a press conference in China, Guo Ping, Huawei Rotating Chairman, said:
"The U.S. Congress has repeatedly failed to produce any evidence to support its restrictions on Huawei products. We are compelled to take this legal action as a proper and last resort. This ban not only is unlawful, but also restricts Huawei from engaging in fair competition, ultimately harming U.S. consumers. We look forward to the court's verdict, and trust that it will benefit both Huawei and the American people."
Late last year, Deputy Chairman of Huawei, Hu Houkun, challenged the U.S. government to disclose evidence of security risks with its equipment. The U.S. has been claiming that Huawei's 5G equipment could be used to spy on users.
The Shenzhen, China-based company says the NDAA blocks its ability to provide 5G solutions to U.S. customers. Huawei claims this move will only hurt competition in this segment. It now remains to be seen how the legal battle between one of China's largest tech companies and the U.S. government unravels.