Independent market analysis firm Kantar Worldpanel has published its latest monthly data for several key smartphone markets around the world, including the US, China, and the EU5 - the top five European Union markets of Great Britain, Germany, France, Italy and Spain.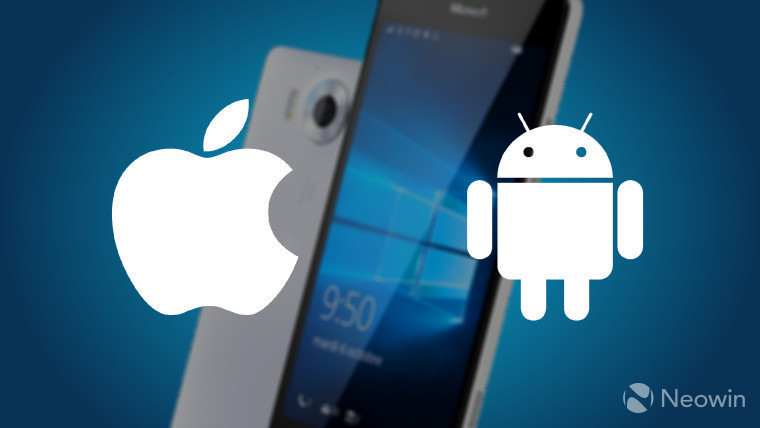 The latest data, for the three months ending in June 2016, shows Android holding more or less steady compared with where it was a year ago, while iOS has returned to growth in the US and the EU5. Given the state of Microsoft's mobile business, you can probably guess which way Windows phone market share has gone.
Let's take a look at some of these key markets in a bit more detail.
Android sales market share slipped very slightly in the United States, by 0.6% year-over-year (YoY) down to 65.5% of smartphone sales. But there was good news for Apple, with iOS growing 1.3% YoY to 31.8% share in the US.
Apple's iPhone 6s and 6s Plus grabbed a combined share of 15.1%, according to Kantar, with Samsung's Galaxy S7 and S7 edge racking up a total of 14.1% of US sales. The 4-inch iPhone SE - which Apple launched at the end of March - grabbed 5.1% of American smartphone sales, following immediately behind those devices.
BlackBerry's share increased very slightly from 0.4% to 0.5% YoY, but Windows phone sales almost halved YoY, down to just 1.6% - although the good news is that its share hasn't declined there since last month's report.
In Great Britain, Windows phone sales share fell from 11.3% a year ago to just 4.9% most recently, which also represented a 0.2% drop compared with the previous month.
Both iOS and Android posted healthy gains there, growing by 3.1% and 4.1% respectively. The iPhone SE was Britain's best selling smartphone of the quarter, with 9.2% of sales, followed closely by the iPhone 6s, which accounted for a further 9.1%.
In France, Windows phone sales more than halved YoY, and BlackBerry sales fell by two-thirds. Android grew its quarterly share by 2.3%, but the greatest gain was for iOS, which increased by 3.4% to 20.2%.
In Germany, iOS sales saw their first year-over-year increase since the third quarter of 2015, rising by 1% to 14.2%. Android posted a hefty 4.1% rise in sales market share compared with a year ago, while Windows phone sales almost halved to 5.4%.
Android continues to dominate in Spain, having risen by 3.1% to 91.2% YoY (although it actually fell by 1.6% compared with last month's report, for the three months ending in May). Windows phone sales rose by 0.2% over last month, but its current sales market share of 0.4% lags far behind that of iOS on 8.2%, despite Apple's YoY decline of 0.6%.
Italy remains the market that exemplifies the worst decline for Windows phone sales. Having peaked at 17.1% in December 2013, Microsoft's mobile OS had dropped to 14.2% a year ago - even higher than iOS. Now, Windows phone market share there is just 5.6% - although that's still far better than in some markets.
iOS declined by 0.8% YoY, but Android has exploded in popularity in Italy over the last twelve months, rising by a massive 10.6%.
There was bad news for Apple in China, where its share fell by 2.2% YoY to 17.9%, while Android rose by 2.4% to 81.4%. While the iPhone 6s and 6s Plus remain China's top-selling individual smartphones, Apple's overall sales market share now lags behind Chinese manufacturers Huawei (25.7%) and Xiaomi (18.5%).
And finally, in Japan, Apple suffered an even greater decline of 4.2% YoY, dropping to 38%. Android rose by 6.6% over the same period, and now stands at 61%. Meanwhile, Windows phone sales increased to 0.3% from the statistically insignificant 0.0% of sales a year ago.
---
You can check out the smartphone sales market share over time for these markets, and others, with the interactive Kantar Worldpanel ComTech visualization tool, and you can find commentary from some of their analysts on the latest stats here.