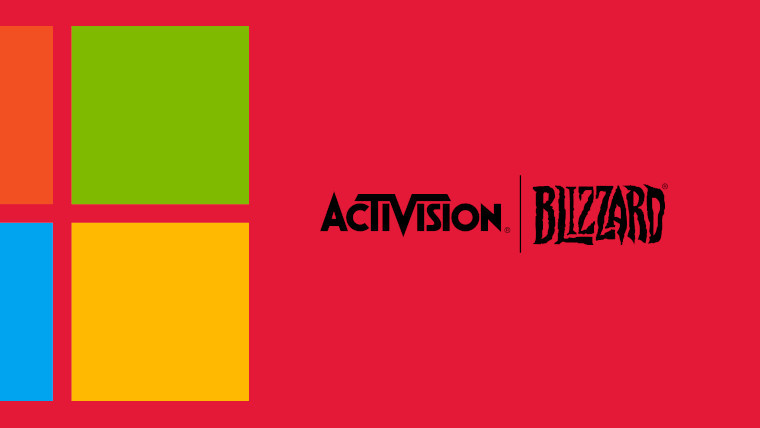 Even as Microsoft is dealing with its appeal of the UK's decision to block its planned purchase of Activision Blizzard, and an upcoming court case with the US Federal Trade Commission, there's also a side court battle going on with a group of gamers who are also opposed to the $69 billion acquisition on antitrust violation grounds.
Today, it was revealed that the lawyers representing these gamers claim to have an internal email that supposedly shows Microsoft wants to buy Activision Blizzard as part of an overall plan to completely eliminate Sony's PlayStation division from the gaming industry.
Axios reports that in a filing to the U.S. 9th Circuit Court, the lawyers for the plaintiffs filed what it claims is an internal Microsoft email. The filing says the email includes "uncontroverted evidence that Microsoft had the intention to put its main competition, the Sony PlayStation, out of the market."
The filing claims the email was written and sent by the head of Xbox Game Studios to Microsoft's chief financial officer for the Xbox division. Unfortunately, the actual contents of that email are not available as they have been redacted from the public record. There's also no word on when the email was sent.
Both the plaintiff's lawyers and Microsoft's attorneys have been arguing if certain contents should become public. Axios says according to Microsoft, the disputed email is an "internal exchange" that has no bearing on this case and should remain sealed.
We may never know what this email from Microsoft truly says, and even if we do, it's very possible that the lawyers for the plaintiffs are trying to push a narrative that might not really be what the email actually contains.
In the meantime, the main event in this entire battle is going to be Microsoft's fight with the FTC. Earlier this month, the FTC got its wish when the courts put a temporary restraining order on Microsoft so it cannot complete the Activision Blizzard deal before its deadline of July 18.
This week, Microsoft and the FTC will fight it out in court, with the government wanting to put a preliminary injunction against the deal. Axios says that the witness list for the case from the parties includes Microsoft CEO Satya Nadella, Sony's PlayStation head Jim Ryan, Bethesda's head of publishing Pete Hines, Activision Blizzard CEO Bobby Kotick, and others.