Back in May, LG announced the Lancet, its first Windows Phone handset since the company abandoned the platform to focus its smartphone efforts on Android instead. LG's return to Microsoft's mobile ecosystem wasn't exactly high-impact – the Lancet features the latest Qualcomm Snapdragon 410 processor, but apart from that, it's a fairly unremarkable low-end device.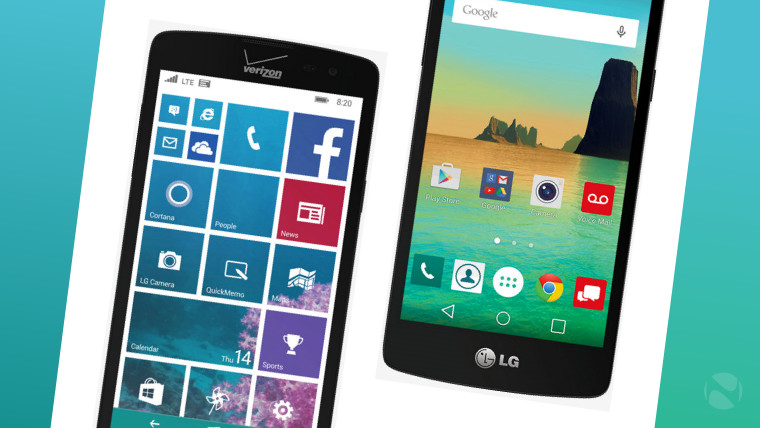 But now, the Lancet – which is exclusively available on Verizon in the United States – is getting a near-identical sibling. As PocketNow reports, the carrier has listed a new 'LG Lancet for Android' handset on its site, and it's available to buy now.
Apart from having Android 5.1.1 Lollipop pre-installed, rather than Windows Phone 8.1, the new variant closely matches its sister device. Curiously, though, the Android model's spec sheet claims that it's lighter than the Windows handset (4.79oz versus 5.05oz). And while the two variants share identical standby battery time of up to 17.5 days, the Lancet for Android offers only 10 hours of talk-time, compared with 18.5 hours on the Windows version.
Both the Lancet and Lancet for Android are on sale exclusively on Verizon priced at $120, or $5 a month on a two-year hardware payment plan.