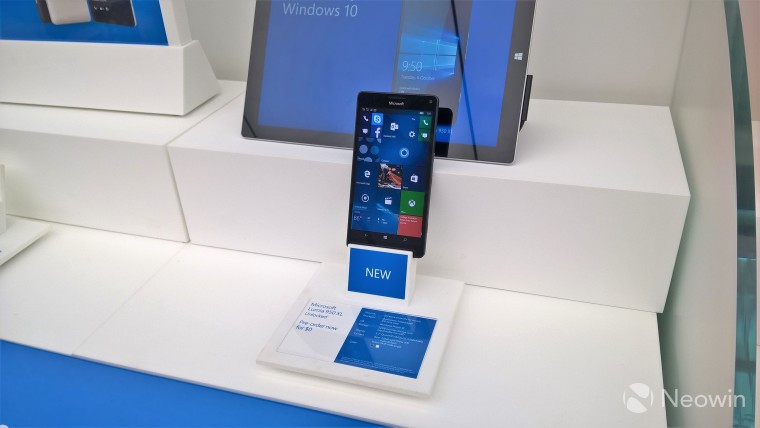 Thanks to a tip from one of our readers, Microsoft stores in Canada now have the 950 XL back in stock, in both black and white. While it's not surprising to find products coming in, and going out of, stock, it's a surprise that Microsoft hasn't made any sort of announcement on the availability, of what is a flagship device.
The latest flagship Lumia devices have been on the end of the more negative news stories since their release in November. Some UK orders being pulled due to software updates, and three UK price cuts. The most relevant, and possibly damning, story was the report of Canadian carriers being unwilling to offer either handset to their customers.
Microsoft officially unveiled the Lumia 950 and 950 XL handsets in October, with both devices being available around the end of November. We were initially impressed by both the 950 and the 950 XL, during out first hands on with the devices, and pre-orders in the US and Canada, and the UK appeared to sell out.
Thanks to Ralph for the tip!