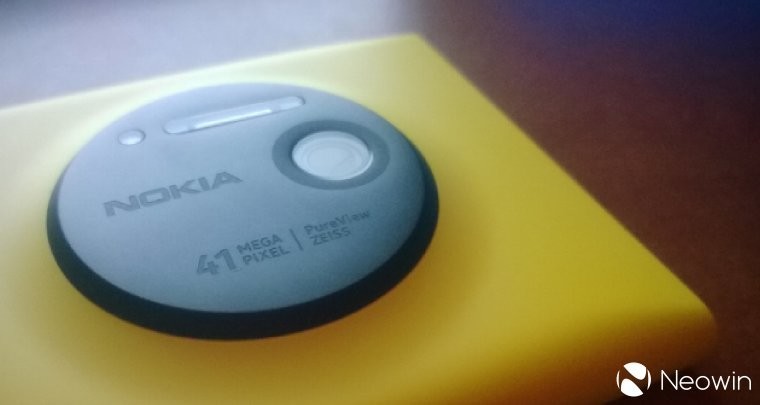 Nokia was once the biggest mobile phone maker in the world. However, the company had lost its market share in the 2010s to the rise of smartphones made by Apple, BlackBerry, and the various companies that used Google's Android system. In 2011, Nokia announced it was going to use Microsoft's Windows Phone OS for its Lumia smartphones.
10 years ago today, on July 11, 2013, Nokia announced its latest Lumia phone with Windows Phone installed. It was called the Lumia 1020. As it turned out, it would be the last swing for the fences for Nokia's smartphone division.
The Lumia 1020's biggest claim to fame was its 41MP rear camera sensor which at the time was huge compared to other smartphones that had 8MP or 13MP cameras. Nokia had already launched a smartphone with a 41MP camera in 2012, the 808 PureView. However, that phone had very limited sales, mainly because it used Nokia's Symbian OS which was already on the way out in favor of Windows Phone.
The Lumia 1020's camera used Nokia's PureView Pro technology and a Carl Zeiss-made lens, to create the best images from a smartphone camera at that time. In our article about the introduction of the phone, it stated:
The camera can capture full-resolution 38MP (in 4:3 aspect ratio) and 34MP (16:9) images, simultaneously snapping a smaller 'over-sampled' 5MP picture with seven pixels crammed into a single 'super-pixel' that contains all of the detail of the full-resolution image condensed into an image with a much smaller file size.
The camera also had advanced optical image stabilization (OIS) technology which cut down on blurry photos if the subject was moving around. Nokia also sold a separate Camera Grip accessory for the phone that allowed users to better hold it and take photos. It even came with its own 1,020mAh battery to keep the phone charged with extended use of the camera.
Aside from the camera tech, the Nokia 1020 had a 4.5-inch AMOLED display, a 1.5GHz dual-core Qualcomm Snapdragon S4 Krait processor, 2GB of RAM (a record for any Windows Phone device at that time), and 32GB of onboard storage. It would go on sale later in July in the US with AT&T as its exclusive wireless carrier, with the price of $299 with a two-year contract (remember wireless phone contracts?).
However, sales of the Lumia 1020 did not catch on as expected, despite a major promotional push from Nokia and Microsoft. In August, it was revealed that AT&T had lowered the two-year contract price for the phone to just $199.99 in some parts of the country.
As it turned out, the Lumia 1020 could be considered the end of a certain era for Nokia. Less than two months after the phone went on sale, Microsoft announced on September 2, 2013 it would buy Nokia's smartphone business. The deal was completed in April 2014, with Microsoft started selling its own Lumia Windows Phone devices. The Lumia 1020 reached its own "end of life" date very early in September 2014.
There were rumors that Microsoft had plans to launch a successor to the Lumia 1020 in 2014, under the code name "McLaren". It would have had an updated 50MP rear camera, but it also would have had a "3D touch" display. Microsoft had developed technology that would have allowed the phone's owners to interact with the phone's display without actually touching it.
Those plans were canceled in mid-2014 as part of an overall cost-cutting plan at Microsoft. However, leaked photos and videos of the McLaren prototypes eventually found their way onto the internet. In 2016, Microsoft got out of the mobile phone hardware business entirely.
The Lumia 1020 was the last major smartphone from Nokia before Microsoft announced its plans to purchase its smartphone assets. It certainly made itself look different than any other smartphone on the market, but even its 41MP camera wasn't enough to convince Apple and Android buyers to jump ship.