Last year, Microsoft tried recommending random websites to customers through Windows 11's Start menu. Users did not like the idea, and the company soon removed the feature from preview builds. After spending several months at the drawing board, Microsoft is back with website recommendations in the Start menu. This time, it is available in a more appealing form one may actually find useful. Starting with build 23451, Windows 11 recommends various web pages based on your browsing history from Google Chrome or Microsoft Edge instead of randomly selected popular websites (if you have opted into sharing your browsing data with Microsoft and enabled Continuous Import).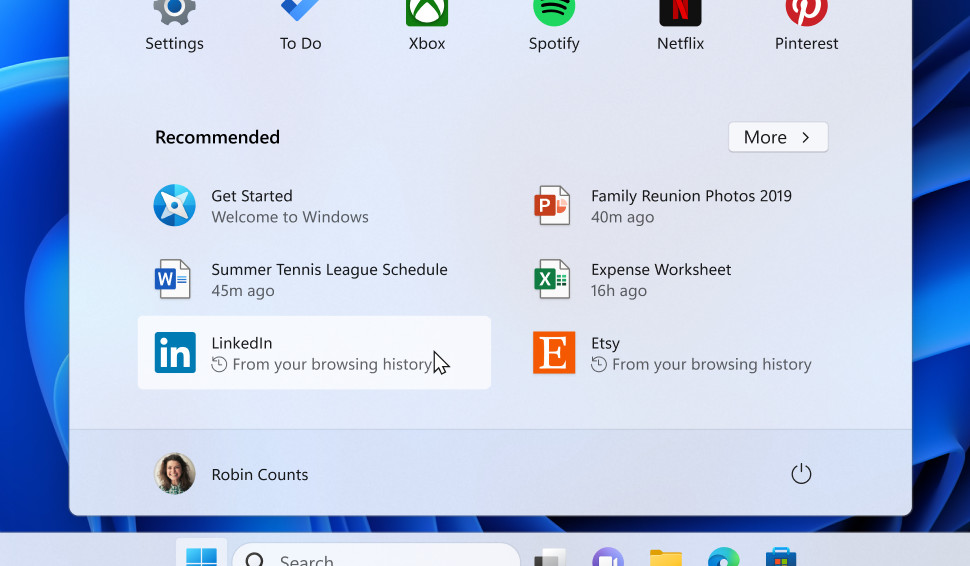 Those not interested in the offered website can remove it from recommendations by right-clicking it. And if you want to turn off Start menu recommendations altogether, go to Settings > Personalization > Start and toggle off the "Show recommendations" option. Sadly, this will not remove the Recommended section to give you more space for your pins, but you can do that with a third-party app we recently recommended in our "Top 10 apps to fix Windows 11's inconveniences" article.
Microsoft is gradually rolling out the updated website recommendations to insiders running the latest Windows 11 Dev build. Therefore, you may not have access to the feature after upgrading to build 23451. But if you do, share your feedback with Microsoft to help the company decide if it should ship this questionable feature to all users.