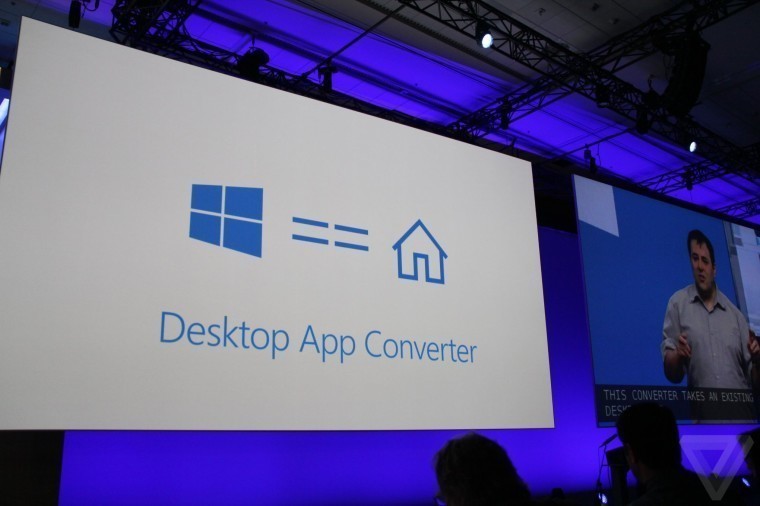 Microsoft has announced quite a bit of news at its annual developer conference Build today. Among other news, they announced the maturity of Project Centennial.
The Desktop App Converter takes an existing executable application and turns it into a UWP app, which will still only run on an x86 architecture.
These apps will also have access to UWP features and APIs, such as Live Tiles. Once compiled, they can be submitted to the Windows Store.
Stay tuned to Neowin for more news from Build!