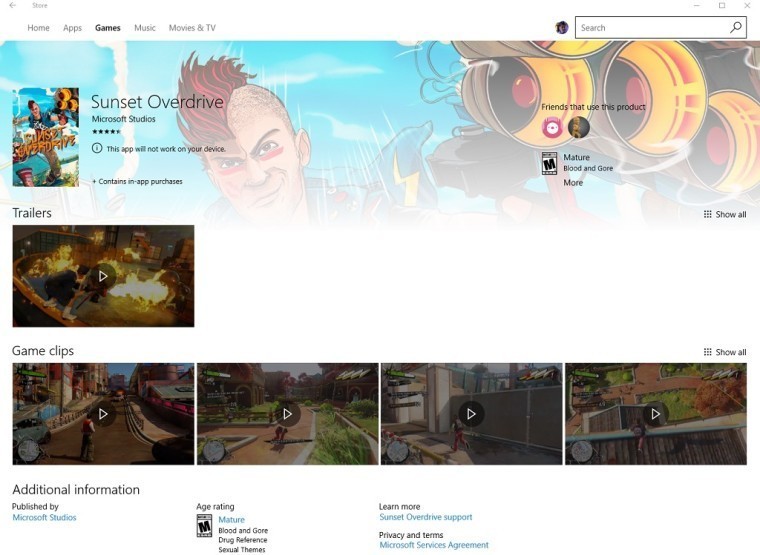 In a discussion on Giant Bomb's E3 live stream, Xbox head Phil Spencer confirmed that Microsoft would break from the policy of offering Microsoft exclusive games solely on the Windows Store, and start releasing many of its future titles on Steam.
In response to an assessment by the Xbox team that many of its exclusive titles released on the Windows Store (such as Quantum Break and Gears of War: Ultimate Edition) have seen poor sales performance, Spencer announced the news and Microsoft's future cooperation with Steam in selling its games.
"They all haven't gone swimmingly. Some of them have gone well," Spencer said. "Forza 6 Apex did well. Quantum Break wasn't our best PC release. Killer Instinct did well on PC. Gears of War Ultimate Edition was OK - we definitely learned there."
As noted by Gamestop, the sister site of live stream host Giant Bomb, Steam already has several games published by Microsoft on its store - including Age of Empires II HD, and Halo: Spartan Strike. But to date, no flagship games which are exclusive to Microsoft (including titles like Halo 2, the Gears of War series, and the Forza series) have made their way to Steam.
Microsoft has announced that the Halo series, which has gone unplayed by PC users for nearly a decade due to Microsoft's policy of releasing the titles as an Xbox exclusive, will be making its way to PC with the release of the Halo 5 Forge Editor. Considering the news that many future Microsoft exclusive titles will be coming to the PC, it's likely that the upcoming Halo 6 will make its way to Windows as well - and possibly to the Steam store.
Update: An earlier version of the article contained a misreported claim that Phil Spencer suggested a connection between poor sales performance on PC and the addition of games to Steam. Xbox has reached out to us to clarify, and we have confirmed that Spencer was not referring to the sales performance of Microsoft titles on the Xbox store.
Source: Giant Bomb via ArsTechnica