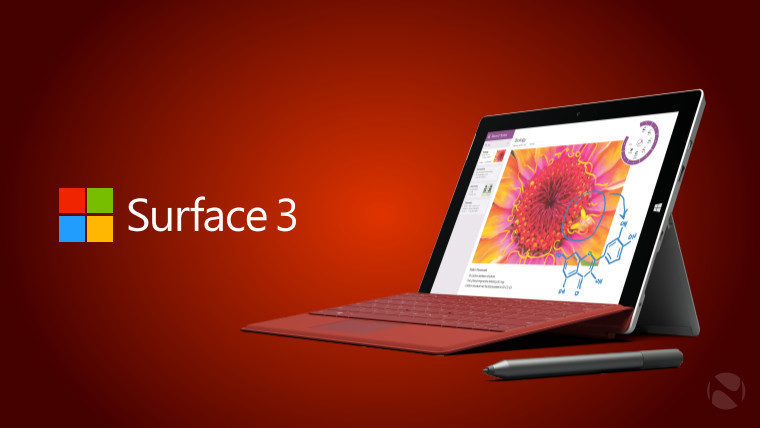 Microsoft is currently offering $100 off its Surface 3 tablets - its third round of discounts in the last eleven days, and its fourth promotional deal on the tablet in less than a month.
Three weeks ago, it was offering a free Type Cover worth $129.99 with the device; three days after that deal ended, it cut $150 off the price of the 128GB models of the tablet in a two-day promotion; and then three days after that, the same models got a $100 discount in an offer that ended yesterday.
Now, less than 24 hours later, Microsoft has cut the price of all Surface 3 models by a hundred bucks - and this latest deal will be available for a lot longer than the last few, ending on February 20. You can see the impact of the discounts in the table below:
Model
Regular price
Current price
Wi-Fi only

64GB / 2GB RAM

$499
$399

128GB / 4GB RAM

$599
$499
Wi-Fi + 4G LTE

64GB / 2GB RAM

$599
$499

128GB / 4GB RAM

$699
$599
As ever, the Surface 3 also comes with a free one-year Office 365 Personal subscription - and on top of its latest discount on the tablet, Microsoft is also offering an extra $30 off when you purchase the Surface 3 with a Docking Station, through to the end of February.
Given the frequency of Microsoft's deals on the Surface 3 lately, you might well assume that the company was working to clear out its inventory of the device.
Source: Microsoft Store